Sharing economy now allows young people to rent better lifestyles
China Daily | Updated: 2018-06-08 07:36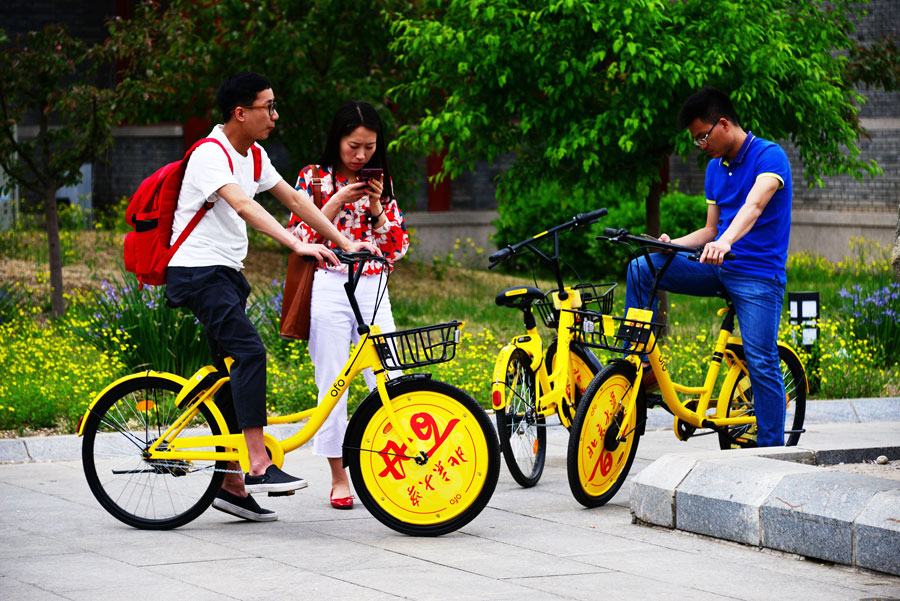 In many cities, nowadays, all things can be hired from digital products to clothing, jewelry, even furniture. People's Daily comments:
Hiring goods allows people to enjoy things that would otherwise exceed their purchasing abilities. Especially, now we live in the fast consumption period, hiring things means people can save money and also space by returning the things after using them.
It also promotes environmental protection because many people simply throw their old things away after using them. By renting, instead of buying, the waste will be cut by a large percentage, which avoids harming the environment.
In one word, the old consumption mode of "buy-use-throw" might be replaced by a new one of "rent-use-return".
Actually, the tendency of renting instead of buying has been emerging for a while. According to several surveys, quite a high percentage of young people have long been renting cars instead of buying them. The new car-calling app can also be considered the short-time hiring of a car and driver.
In economics, that new mode will rebalance the rights of usage and the rights of ownership. As early as 2016, technology observer Kevin Kelly predicted that usage rights will be more important than ownership in the future, and people will obtain services instead of "owning" things. Now it seems his predictions are coming true faster than expected.
The new renting mode will also help to rebalance society. In our consumerist society, consumption capacity is the main standard distinguishing different social groups, now those distinctions are blurred by people hiring goods that would otherwise be beyond their purchasing power.
Of course, currently the new mode featuring hired goods is popular mainly among young people, particularly students and young white collar workers, who would like to follow the latest trends in society. How to spread the practice to other demographics will be a challenge for the new mode.