London fights back against moped crimewave
By JULIAN SHEA | China Daily | Updated: 2018-06-08 09:38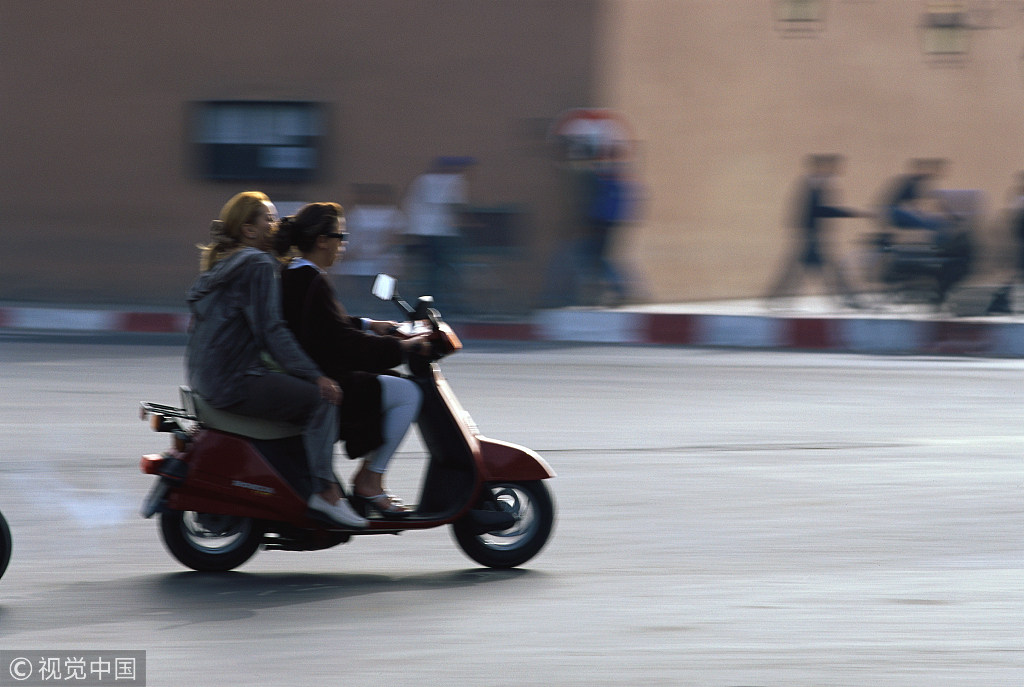 London fights back against moped crimewave
London has experienced a huge rise in crimes committed by people riding mopeds in the last 12 months, police statistics have revealed.
In the 12 months to May, the Metropolitan Police, commonly known as the Met, dealt with 22,025 moped crimes-averaging around 424 per week-as opposed to 14,699, or around 283 per week, in the 12 months before that.
A series of high-profile muggings and thefts by moped riders has made the crimewave headline news, but police insist the problem is not as serious as it was, with the number of incidents more than halving since their peak in July 2017.
In May, 1,154 criminal incidents involving a scooter, moped or motorcycle were recorded, as opposed to 2,593 in July last year-a reduction of more than 55 percent.
"We are prioritizing our resources where there is the greatest risk, harm and threat to communities," Met Assistant Commissioner Martin Hewitt said.
"Moped-enabled crime is a huge priority and we've seen significant reductions."
Common incidents include the snatching of bags and mobile phones, with transport hubs being a popular target as people stop to check maps and phones for directions.
Moped and scooter-related crimes have become major problems in a very short period of time.
In 2012, just 827 such incidents were reported, but in 2017 that figure was up to more than 23,000.
One of the suggested reasons for the huge increase in moped crimes is wider changes in public behavior.
The growth of food delivery services and the rising cost of car insurance mean that there are more mopeds on the streets generally, and the vehicles are susceptible to being stolen.
London Mayor Sadiq Khan said government cuts in police staff numbers were another contributory factor.
The Met currently has around 30,000 police officers, and speaking on a radio phone-in, he said "36,000 would be the ideal scenario".
The Met have responded to the problem with new tactics such as using slimmer motorcycles which enable them to pursue suspects more easily through narrow streets, radio-controlled activated spikes and a long-lasting marking spray paint.