British Queen had surgery to remove cataract
Xinhua | Updated: 2018-06-08 23:41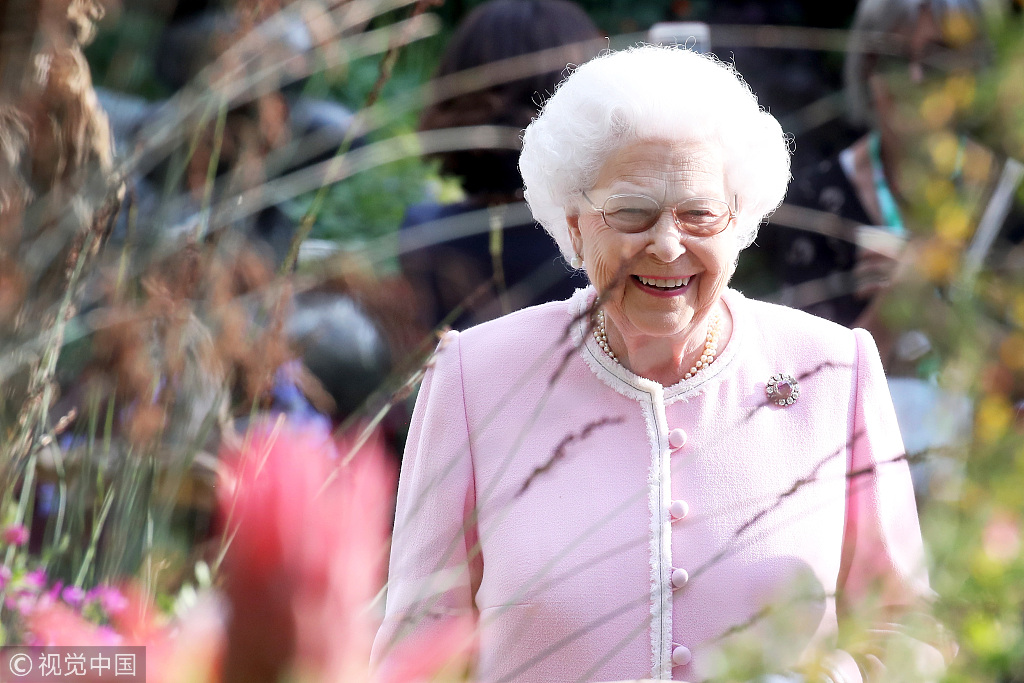 LONDON - The Britain's Queen Elizabeth had surgery on her eye to remove a cataract, said Buckingham Palace on Friday.
The 92-year-old monarch underwent the procedure in May, a Buckingham Palace spokesman confirmed.
"I can confirm that the Queen successfully underwent a short planned procedure to treat a cataract last month," the spokesperson said.
She was treated as a day patient at the private King Edward VII's hospital in London.
The Queen did not cancel or postpone any engagements following the operation as she has been seen wearing sunglasses at a number of events including the Royal Windsor Horse Show and Buckingham Palace garden parties.
In 2013, the Queen had her first hospital stay in 10 years when she suffered symptoms of gastroenteritis and missed an engagement in Swansea, according to local media.