Kung fu's Cali crew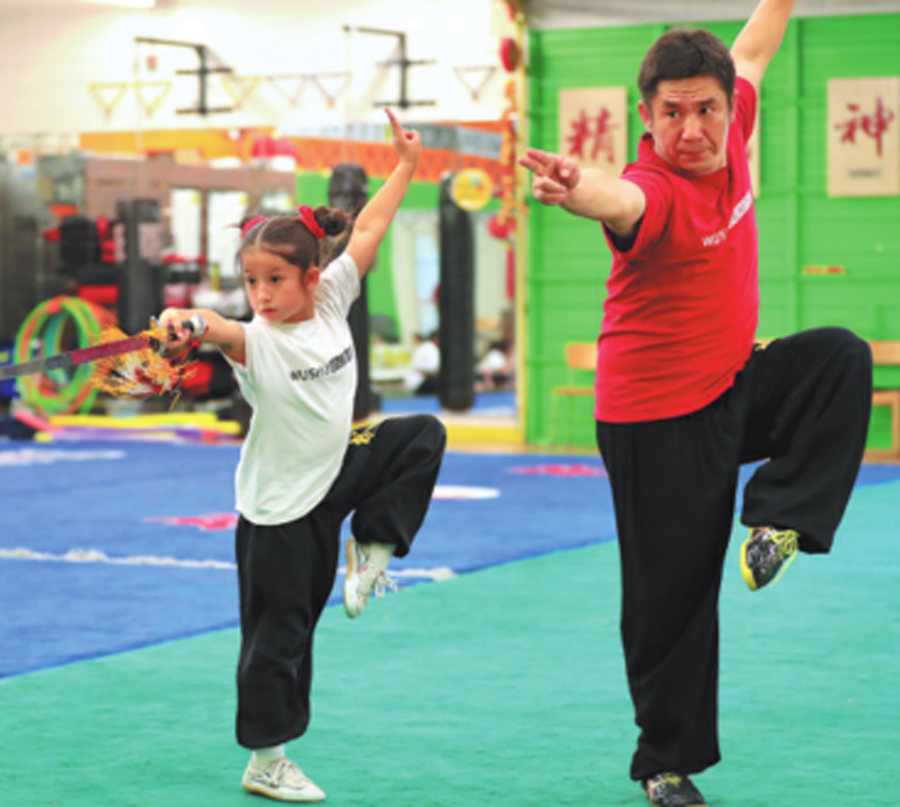 Chinese family keeping wushu culture alive at Los Angeles school
Seven-year-year-old Aviendha Wang returned from the 2018 Los Angeles International Wushu Tournament earlier this month with two gold medals in fencing and boxing.
She was one of 37 kids representing LA-based Wushu Unlimited, a school founded by her parents, Wei Wang and Jennifer Wang, that boasts around 120 students-a third of whom are Chinese.
Wei has been working on a simplified version of wushu since he arrived in the United States 15 years ago.
"Chinese wushu is incomparable with other martial arts because it has so many styles and patterns," Wei said.
"This makes it very exciting, but, on the other hand, it creates more barriers to reaching a broader audience here."
Performing moves to music in her class, Aviendha's piercing eyes are an embodiment of an ancient wushu motto hanging on the wall: "Vigor, energy, spirit."
"I planned to start this school in 2015, but it was moved forward to 2013. Because at that time I was performing all over the world, I missed a lot of moments with my daughter, and she grew up so fast," said Wei, who was a wushu champion in China when he was young.
"I established Wushu Unlimited partly because of my daughter. I also wanted to make a difference and spread Chinese wushu culture in the US," the 43-year-old added.
The perfectionist in Wei wonders if he should have been even stricter with his daughter, but he reasons: "Learning wushu is pretty hard and tiring, and I do not want to push her too much.
"But as part of the Chinese tradition, I think she has to at least be aware of it and learn something about that."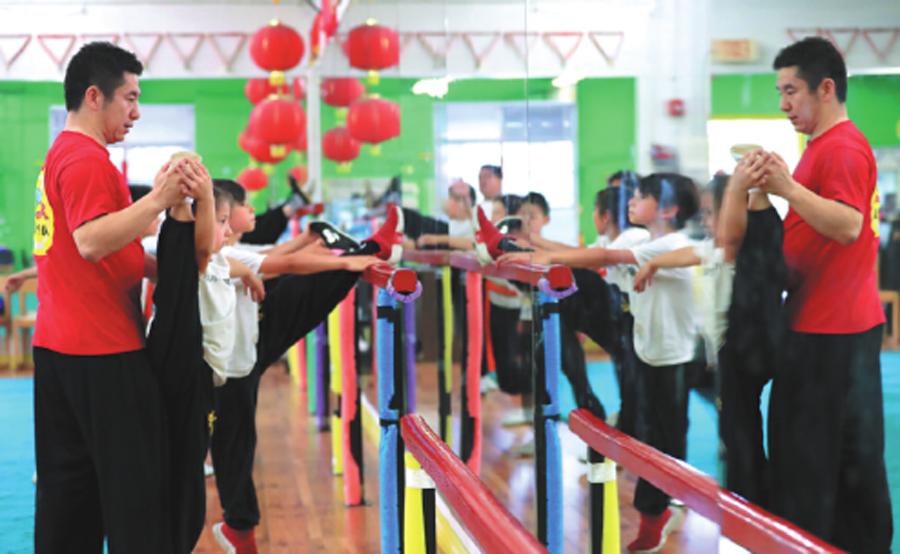 Jennifer, meanwhile, has no qualms about the sometimes intense coach-pupil relationship.
"She and her dad have this very strong bond. They train together, and they play together," she said. "She knows how to distinguish between her coach and her father."
Now the daily drills are second nature to Aviendha.
"It is not that hard anymore. It is pretty easy," said the young Californian. "I like the weapons, all the cool forms and the fun games."
Aviendha has even set herself a wushu goal-winning the biennial Texas competition so that she can be selected for the US national team.
This year victory was beyond her in the 7-11 agegroup category, but she still did her dad proud.
For the Wangs, though, helping their daughter understand Chinese culture is more important than medals.
Aviendha has visited China and sounds beyond her years and she strives to be "well balanced" in terms of her studies and her kung fu practice.
Teaching wushu in the US differs quite a bit from China, Jennifer explains.
"Here it is a hobby. If people find it boring, they leave. Whereas in China people may spend six months only doing kicking," she said. "Wushu itself has to change in America so that people stay interested."
Wei concurs, saying the way he learned wushu at his daughter's age is totally different from how Aviendha is taught today, but he's happy to adapt.
"One of the most beautiful times we have now is when Jennifer and I talk about the future of our school," Wei said.
"Although we sometimes have different opinions, it is a communication between the two different cultures, and we have the same goal to achieve."