Capturing life in Beijing's Qianmen-Dashilar
By Bruce Connolly | chinadaily.com.cn | Updated: 2018-06-11 06:55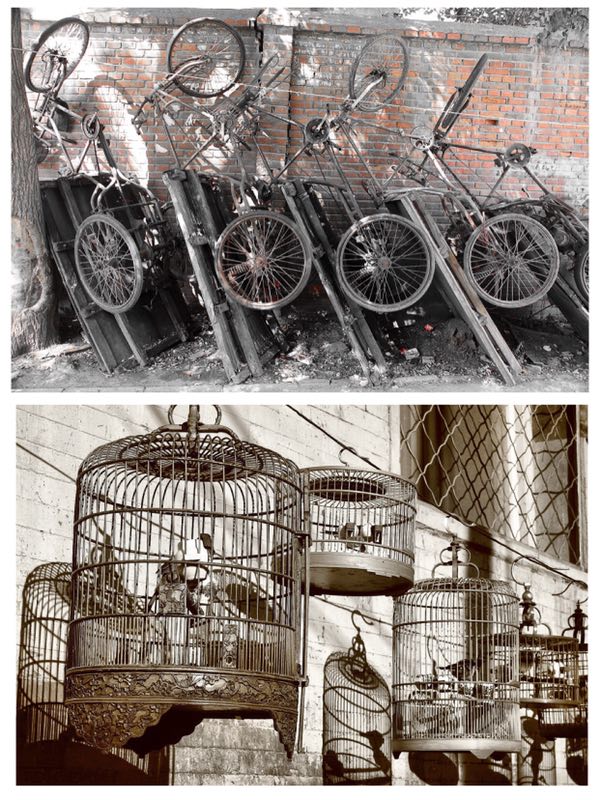 In the 1990s, while traveling through Beijing toward southwest China I would always spend a few days increasing my knowledge of the city's many hidden gems. Regularly the names "Qianmen-Dashilar" appeared in my diary notes from those days — an area I discovered to be bustling with street life while retaining much of the capital's local cultural attributes.
While staying at Beixinqiao I would meander through hutong alleys leading to Yonghegong metro station. Twenty minutes later at Qianmen, a cafe overlooking the massive Zhengyangmen Gate complex, I ate breakfast, sat at the window and dreamed — dreams of Beijing, the area I was in and its many facets and episodes within the city's long story. It was hard to imagine a canal once flowed through where I sat, but the local name West Heyan Street, or West Riverbank Street, remains as testimony.
The arched passageway through Zhengyangmen and Jianlou (Arrow Tower) is on the city's historic axis line. It continues south along pedestrianized Qianmen Dajie, which until 1965 was known as Zhengyangmen Street. Qianmen refers to the "Front Gate" of the Ming Dynasty walls separating the imperial grandeur of the north from the vibrant, at times chaotic scenes of urban life in the south. Through the mid-2000s it remained a busy route, regularly clogged by diesel-powered buses from a now long-removed bus depot. But now, the gardens around Jianlou have since turned the area green.