Call made for honoring nuclear deal
By An Baijie in Qingdao and Mo Jingxi in Beijing | China Daily | Updated: 2018-06-11 07:52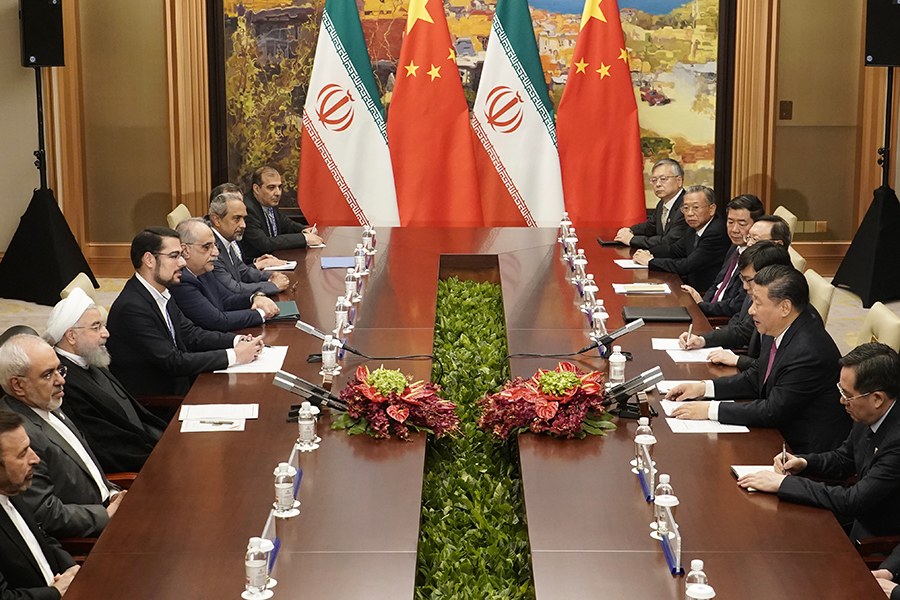 Beijing and Teheran agree on advancing bilateral cooperation
President Xi Jinping said on Sunday that the Iran nuclear deal should continue to be honestly implemented, when meeting with his Iranian counterpart Hassan Rouhani.
The Joint Comprehensive Plan of Action is an important achievement of multilateralism, and is conducive to promoting peace and stability in the Middle East, as well as upholding the international nonproliferation regime, Xi said.
Rouhani attended the two-day Shanghai Cooperation Organization Qingdao Summit.
Xi said that China has always proposed solving international disputes and hot spot issues in a peaceful manner, and is willing to boost cooperation with Iran within multilateral frameworks and promote the establishment of a new type of international relations.
Bilateral cooperation in various fields has obtained fruitful results since the two countries established a comprehensive strategic partnership in 2016, and China stands ready to work with Iran to promote the sustainable and long-term development of this partnership, Xi said.
Xi said the countries should be guided by deepening political relations, constantly strengthen strategic mutual trust, boost exchanges at various levels and continue to understand and support each other's core interests and major concerns.
China and Iran should also conduct pragmatic cooperation by jointly building the Belt and Road, promoting law enforcement and security cooperation with the priority of fighting terrorism, and deepening cultural cooperation with the aim of facilitating bilateral friendship, he said.
Rouhani said his country expects the international community, including China, to play a positive role in properly addressing related issues when the existence of the Iran nuclear deal is faced with challenges.
Xi's visit to Iran two years ago has greatly boosted the China-Iran relationship, he said.
Iran is pleased with the smooth development of the bilateral partnership, and is willing to deepen pragmatic cooperation in various areas and implement the agreement on jointly building the Belt and Road, he added.
The two leaders also witnessed the signing of related bilateral cooperative documents after the meeting.