'Ocean's 8' tops North American box office in opening weekend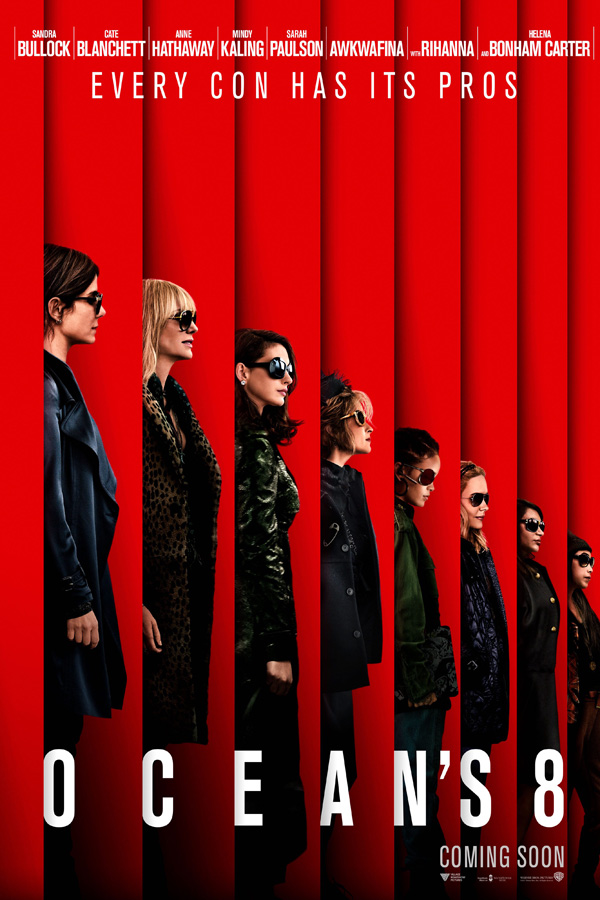 Warner Bros. and Village Roadshow Pictures' women-led heist comedy film Ocean's 8 took the top spot at the North American box office with an estimated $41.5 million in its opening weekend, dethroning the latest "Star Wars" film Solo: A Star Wars Story.
Directed by Gary Ross and starring Sandra Bullock among others, Ocean's 8 follows a group of women, led by Debbie Ocean, who plan on robbing the Met Gala in New York. According to studio figures collected by comScore, the spin-off from Steven Soderbergh's Ocean's trilogy set a new best for the franchise.
The film, which cost $70 million to make, earned a "B+" from moviegoers on CinemaScore and a 67 percent rating on Rotten Tomatoes to date. Female moviegoers accounted for 69 percent of audiences, while 69 percent of the audience were over the age of 25.
Disney and Lucasfilms's Solo: A Star Wars Story moved to second place with an estimated $15.15 million in its third weekend. The film has earned $176.1 million in North American theatres through Sunday for a global cume of $312.2 million.
Based on the Star Wars legendary character Han Solo, the Star Wars prequel is the second of the Star Wars anthology films following Rogue One. Directed by Ron Howard, the films stars Alden Ehrenrich as Han Solo and tells the origin story of how this iconic character and also how he met Lando Calrissian and co-pilot Chewbacca.