Prince Philip turns 97 in typical no-fuss style
China Daily | Updated: 2018-06-11 10:24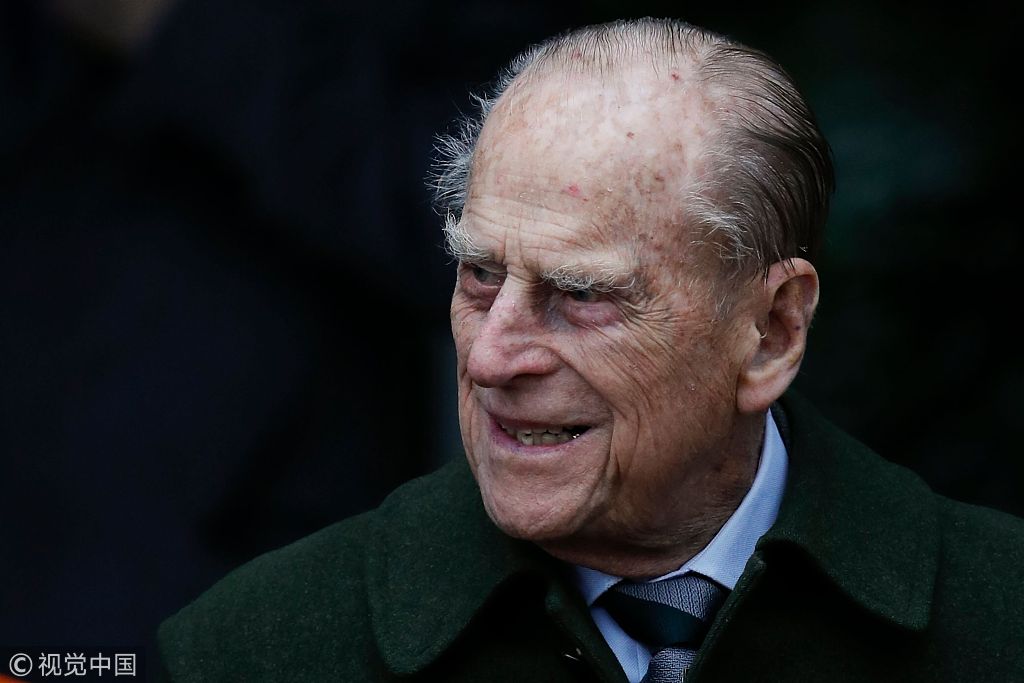 LONDON-Britain's royal patriarch Prince Philip turned 97 on Sunday, his first birthday since retiring after a lifetime of public service.
Never one for a fuss-least of all over himself-Queen Elizabeth II's husband has no plans for celebrations as he moves a step nearer to 100.
"He will be spending it privately," a Buckingham Palace spokeswoman said but provided no further details.
The Duke of Edinburgh was absent as planned from his wife's official birthday celebrations on Saturday, when other senior royals gathered to watch the Trooping of the Colour military parade in London.
He has kept a low profile since conducting his final solo public engagement in August, the last of 22,219 attended since the queen ascended to the throne in 1952.
However, he did attend the wedding of his grandson Prince Harry and Meghan Markle at Windsor Castle on May 19, despite undergoing a hip replacement on April 4.
Prince Philip was the patron, president or member of more than 780 organizations. He carried out 637 visits abroad on his own and gave almost 5,500 speeches. Although the duke has stepped down from public duties, his roles within the royal family continue.
While Queen Elizabeth concentrates on affairs of state, Prince Philip is in charge of matters such as running the royal estates.
He maintains a small office dealing with correspondence.
AFP