A purple passion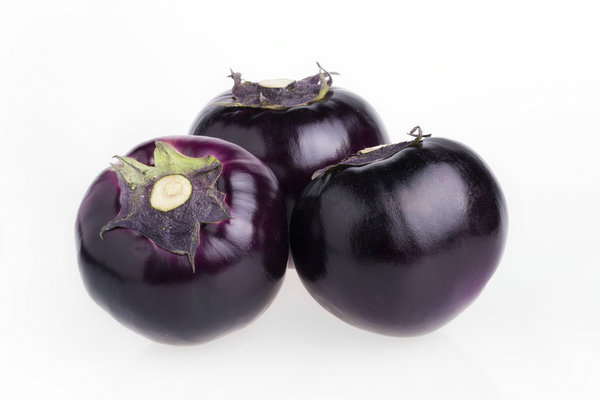 Steamed eggplant with coriander
4-6 long purple eggplants
2-3 sprigs coriander
2-3 cloves garlic
1-2 red chili peppers
2 tablespoons oil
1 tablespoon soy sauce
1 tablespoon sesame oil
1 tablespoon toasted sesame seeds Steam the eggplants whole over very high heat for 30 minutes.
Wash the coriander, then pick off the whole leaves and roughly chop. Next, skin the garlic and mince. Seed the red chili peppers and finely dice.
Remove the steamed eggplants and, using a fork, run its tines down the length, shredding them.
Plate the eggplants and spoon the garlic, chili and coriander on top.
Heat up the oil, soy and sesame oil in a small pot and pour the sizzling mixture over the eggplant. Top with toasted sesame seeds. Serve at once.
Fried eggplant sandwiches
300 g minced belly pork
50 g salty Chinese ham, finely diced
2-3 water chestnuts, peeled and minced
1 tablespoon cornstarch
Salt and pepper
1 egg, beaten
2-3 eggplants
Batter ingredients:
1/2 cup flour
2 tablespoons cornstarch
Salt and pepper
1 egg yolk
A little iced water