When a simple Xi-Kim handshake spoke volumes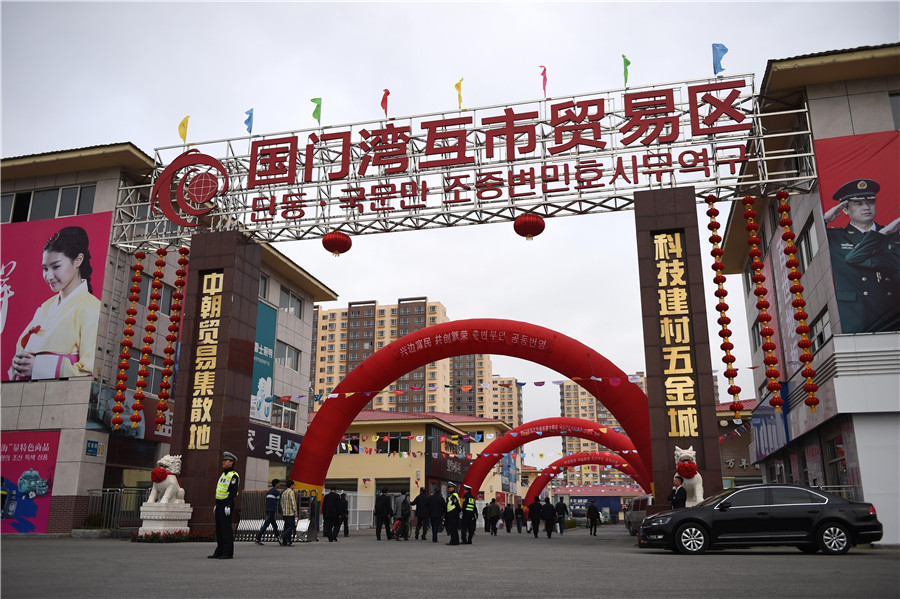 The good news for Zhou is that DPRK residents rely heavily on small businesses to provide them with all kinds of goods, but the country's unstable electricity supply means nonelectrical items are especially popular.
"The fact is that demand is rising and unstoppable," he said.
With rail, road and river routes directly connected with Sinuiju, a city in the DPRK close to the border, more than 70 percent of China's trade with the country passes through Dandong, according to the local government. That means the city and its people have been always sensitive to changes in the international situation involving the DPRK, and, more important, they are always affected by it.
The number of cargo trucks crossing the China-DPRK Friendship Bridge, which opened in 1943 and connects Dandong and Sinuiju, has fallen sharply since China implemented the UN sanctions, according to Zhang, a veteran cross-border businessman who declined to give his full name.
"For people in Dandong, the most obvious changes are that there are no young women from the DPRK serving at joint venture restaurants that are famous for authentic DPRK cuisine, and seafood from the DPRK is no longer available on dinner tables," the 50-something said.