ING hungry for slice of digital banking sector
By Li Xiang | China Daily | Updated: 2018-06-12 09:50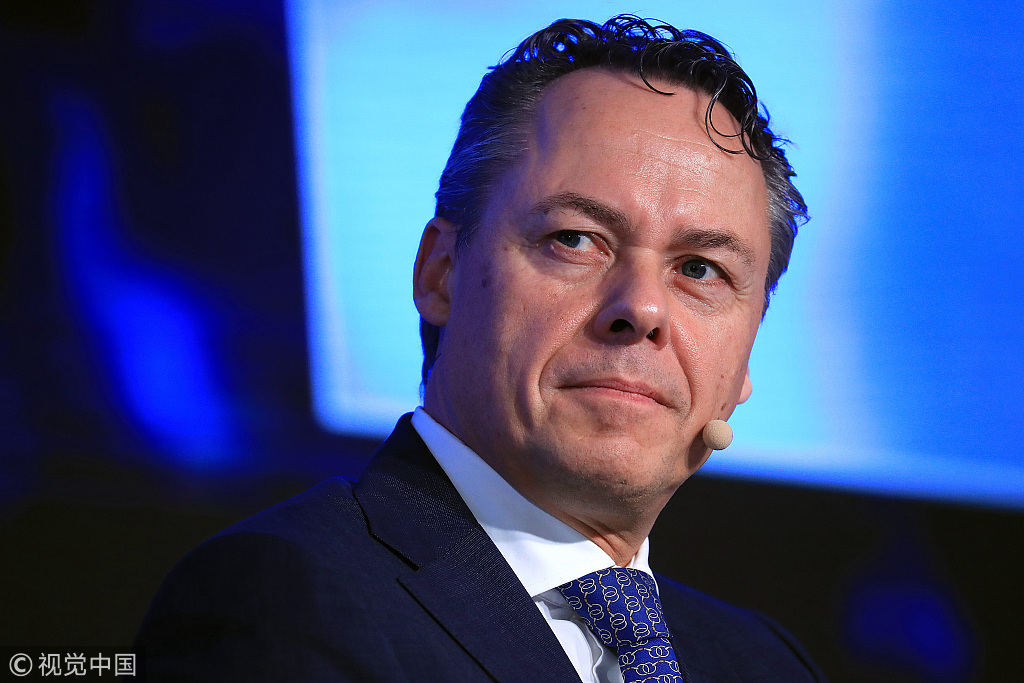 Dutch financial services company ING Group NV is planning to launch digital banking business in China by setting up a joint venture with Chinese lender Bank of Beijing Co Ltd, as it hopes to gain a slice of China's rapidly growing online banking market.
The partnership between ING and Bank of Beijing on digital banking is an illustration of the response by incumbent financial institutions to intensified competition from technology firms such as Alibaba and Tencent that are eating into their revenue streams by offering financial services on digital platforms.
ING is hoping to pool its strength in consumer banking services and financial technology with Bank of Beijing's local knowledge of the Chinese market and the regulatory environment in their digital banking JV in China, according to Ralph Hamers, ING Group's chief executive.
"We have a joint team working on this plan, preparing the business in order to get a license for that," Hamers said in a recent interview with China Daily in Beijing.
While local lenders and technology firms already have a significant presence in China's digital banking sector, the ING chief still sees opportunities for ING as China's financial regulators roll out new policies to better regulate online finance and the shadow banking sectors and have granted foreign players greater market access to foster more competition.
"We see changes in regulation opening up the banking system ... and more regulations coming in for non-banking financial institutions, the shadow banking sector and large tech companies on how to deal with data, security and compliance issues," Hamers said.
"We are the digital player in the financial industry and we know very well how to deal with regulation and compliance. So we do think there is a specific opportunity to do so," he said.
Hamers did not reveal the amount of investment ING planned to make in the digital banking JV nor the expected timing for the launch of the JV.
The Dutch group formed an alliance with Bank of Beijing, the largest city commercial bank in China, when it took a minority stake in the bank in 2005. ING is currently the largest shareholder in the Chinese lender, owning a 13 percent stake with a market value of more than 17 billion yuan ($2.66 billion).
In addition to the partnership with Bank of Beijing, Hamers said that ING Group will boost investment in its Chinese mainland branches and seek to double the number of its wholesale banking clients in China as it sees opportunities in cross-border financing services generated by the Belt and Road Initiative.
"We've decide to invest more to grow our teams in Beijing and Shanghai next to the bases we have in Hong Kong, Singapore and other parts of Asia," Hamers said.
Related Stories