Alarm can wake you up with the smell of coffee, cookies, juice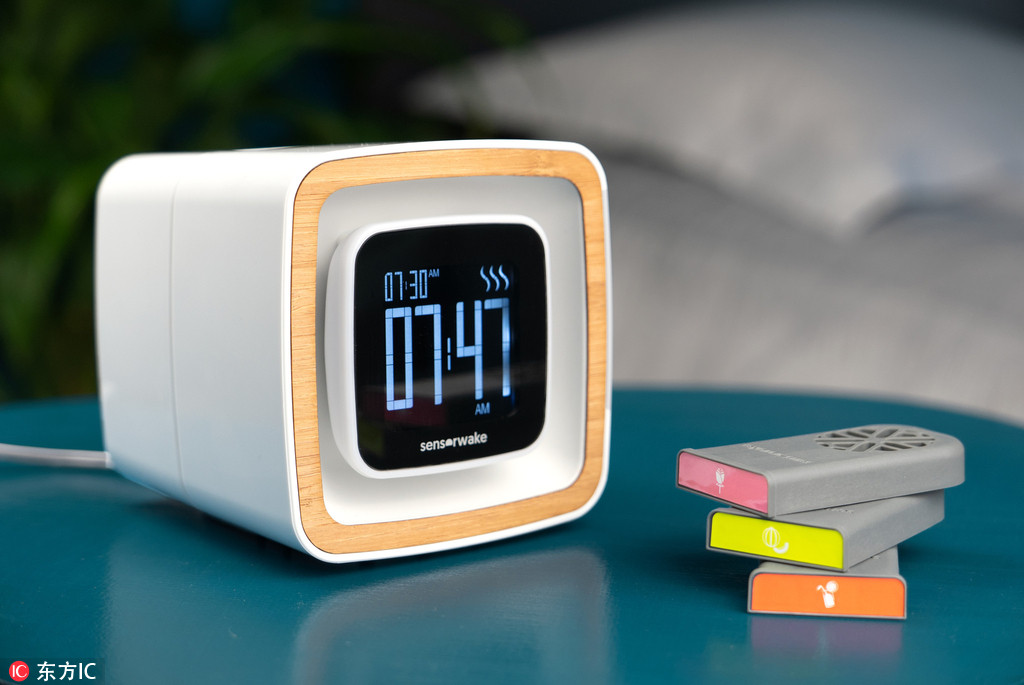 Entrepreneurs have been changing people's lives with their fantastic technologies all the time. Here comes an alarm called SensorWake Trio, which could wake you up with smells such as freshly brewed coffee, warm cookies and orange juice.
The alarm works by first activating the selected scent and one minute later, a pattern of lights are triggered on its face, before finally, after another minute, a gentle melody commences just in case the wafting smell hasn't already woken you up, according to Kickstarter, where the alarm's founders are running a crowdfunding campaign until July 13.
Currently, one cannot customize the wake-up audio but can choose a smell from 10 smell capsules . Each capsule offers 30 wake-up calls, and one can change capsules to switch morning aromas from day to day.