Strong Chinese presence on the sidelines of World Cup
Although China's national team is not competing at the World Cup in Russia, there is a strong Chinese representation on and off the field.
100,000 crayfish, from the Chinese province of Hubei, is also making their way to Russia to treat football fans with this Chinese snack.
Eastday Sports reports that the official balls used for the matches are made in a factory in Dongguan, Guangdong Province. Manager Wang Chong says the balls all came off of China's first fully automated production line and each one has a code on it which people can scan to learn the time and place it was made.
Chinese company Kayford is providing official licensed products, including the World Cup mascot Zabivaka the wolf. Kayford also has exclusive rights to produce and sell these official products that include plush toys, cups, key rings and jerseys at its own prices.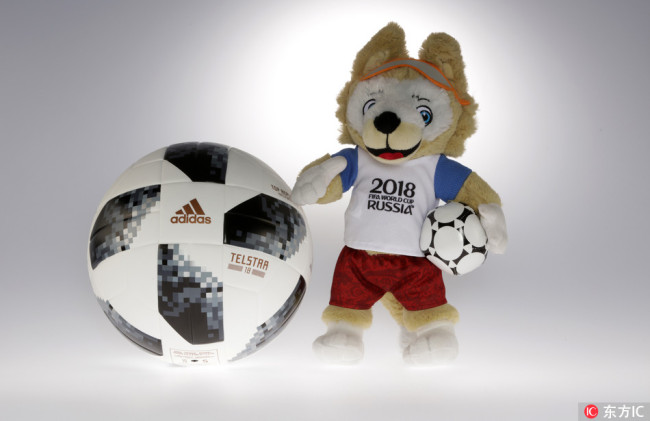 Fans can also get World Cup commemorative coins that are made by the Nanjing Mint which has a century-long history, according to Economic Information Daily.
Seven Chinese enterprises are sponsoring the World Cup to step into the global market.
Ten Chinese Super League (including one former) players are making Chinese fans proud by shouldering national duty for their country on the pitch.
They will be cheered on by nearly 100,000 Chinese fans travelling to Russia for the tournament, according to a Russian estimate.
A China House dedicated to introducing Chinese culture and promoting the 2022 Winter Olympic Games will be greeting World Cup goers in Moscow.