Xueersi Online School launches 'Big Science' program
By LIU YUKUN and CHENG YU | chinadaily.com.cn | Updated: 2018-06-13 02:34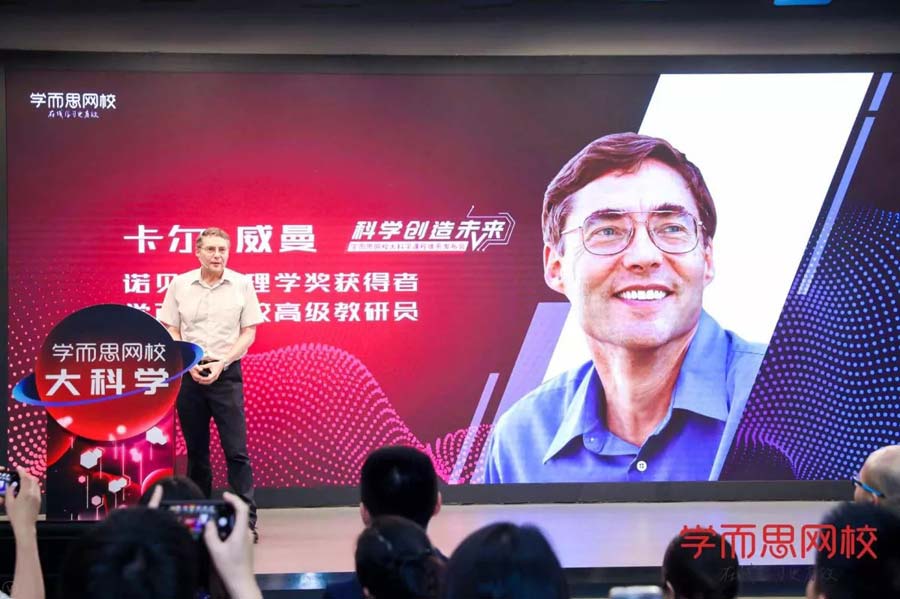 Xueersi Online School, the China-based after-school tutoring platform, is launching its "Big Science" program to expand and innovate online courses in science and technology.
The announcement on Monday by a subsidiary of Chinese education company TAL Education Group will introduce a science learning system to students that covers reading, guidance on paper writing, training of critical thinking and accumulation of practical experience like physics experiments.
"The new series will help students adopt a better learning method and a more active learning approach, " said Wang Ju, manager of the project of Xueersi Online School. "We are promoting the use of up-to-date technologies including live-streaming to our online classes and also enabling students to have a better view when conducting experiments."
Wang said that with the increasing demand on education for critical thinking and decision making, he is confident the program will meet its goals.
"Parents want their children to learn how to think and solve problems instead of just being indoctrinated about knowledge that may appear on tests. We believe the future of science education will embrace a change," he said. "Our goal is to teach students to think like a scientist or an engineer."
Carl Wieman, a Nobel laureate and physicist at Stanford University in California, announced on Monday he is joining the online school to co-develop related science courses.
"Science is an ability of knowing the world and an attitude of changing the world. I have never stop education works on teenagers because they are the future of science," he said. "Through our joint efforts, I hope to provide Chinese teenagers with advanced theories and teaching methods."