Asia's largest dredging vessel completes first sea trial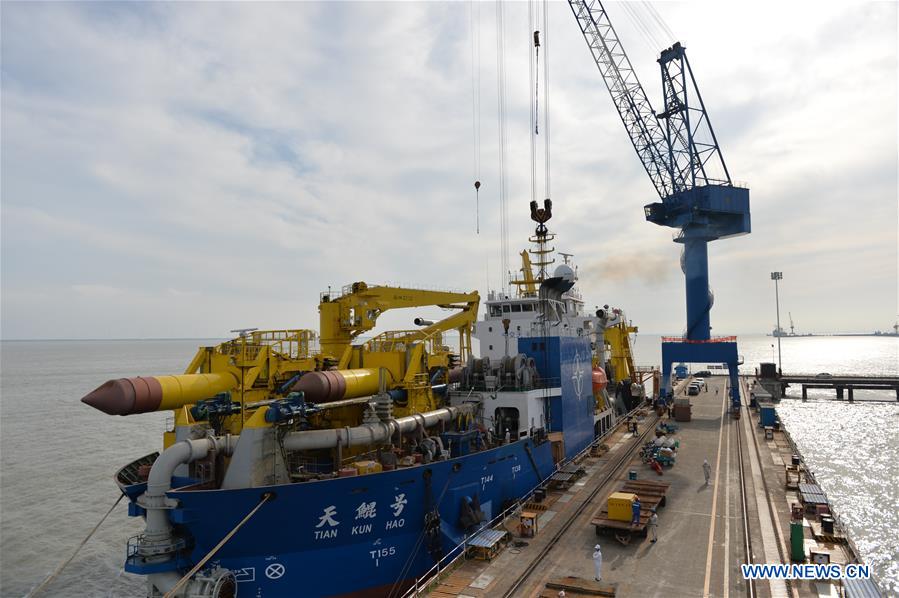 TIANJIN - A Chinese-built dredging vessel, the largest of its kind in Asia, returned to the shipyard in Qidong city of East China's Jiangsu province Tuesday after completing its first sea trial.
The 140-meter-long vessel, named Tian Kun Hao, can dig as deep as 35 meters under the sea floor and dredge 6,000 cubic meters per hour.
"The sea trial was challenging yet successful," said Wang Jian, deputy chief engineer of the vessel's investor, Tianjin Dredging Co., a subsidiary of China Communication Construction Co. "The power and propelling systems of the ship withstood the test of the sea."