Warriors will give KD 'whatever he wants'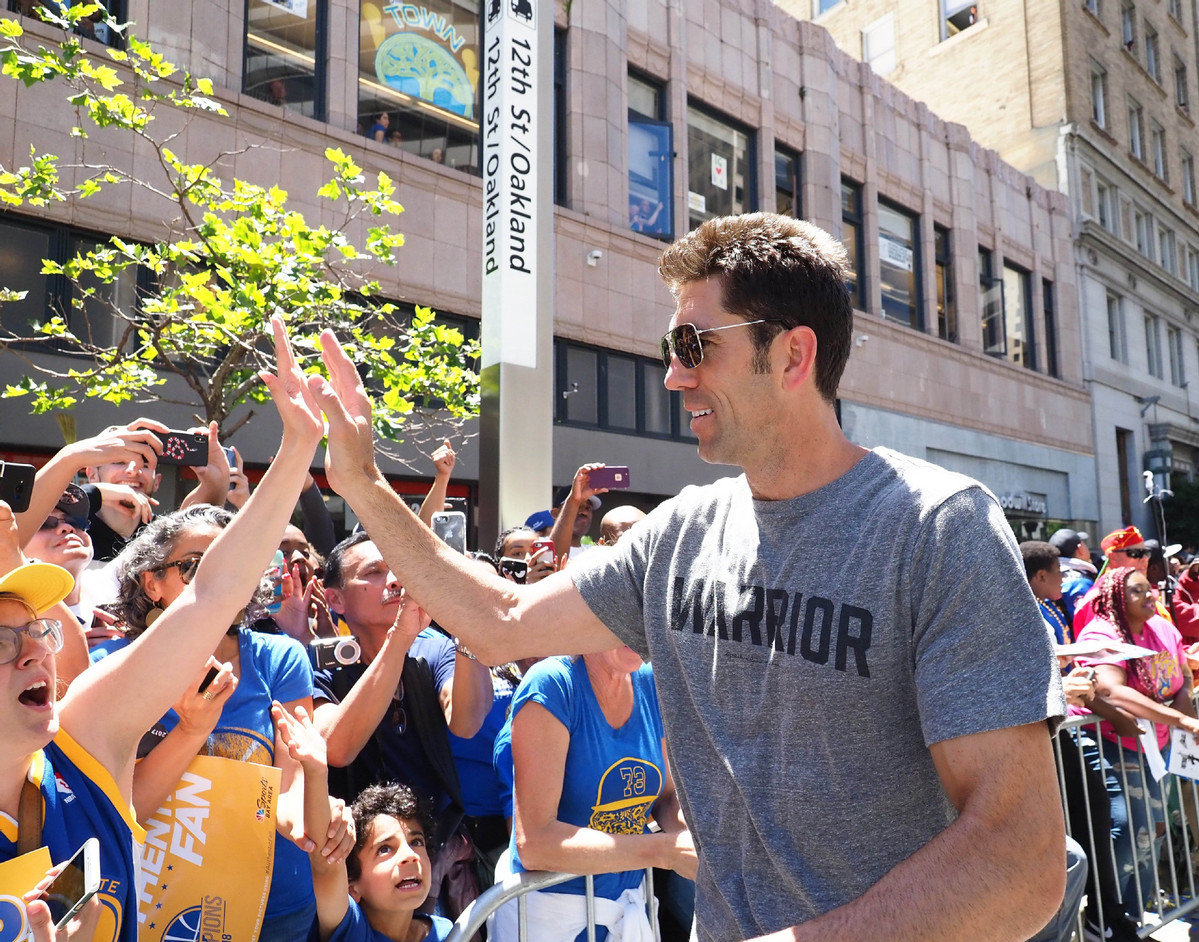 OAKLAND, California - Warriors general manager Bob Myers expects swift negotiations to re-sign two-time reigning NBA Finals MVP Kevin Durant and coach Steve Kerr.
Durant could sign for as long as four years and about $160 million, and Myers said he is prepared to give him "whatever he wants".
Durant has said all along he wants to stay put, especially after winning a pair of championships in his first two seasons with Golden State.
"Sometimes you don't negotiate. I'd love to have him for 10 years. Kevin Durant, look what he did for us last year, he did us a great service," Myers said.
"He's earned the right to sign whatever deal he wants. I just want him to sign a deal, but we want him to be happy and want him to know that we want him as long as he wants to be here.
"He's earned that, to kind of lay out the terms. He can do whatever he wants. That shouldn't be a long negotiation. Our goal, to be honest, is to try to keep the whole thing together."
Kerr has one year remaining on his original five-year contract, so he would receive a multiyear extension - and he wants to coach Golden State for the long haul, perhaps for another decade.
He doesn't expect any difficulties in getting a deal worked out.
"We'll get that done pretty quick, I don't think it'll be much to it," Kerr said.
Myers wants to keep as much of the core of the two-time defending champions intact while also realizing the Warriors will be a younger team without the same veteran presence as the group that completed a sweep of LeBron James and the Cleveland Cavaliers last Friday.
Working to try to extend the contracts of Draymond Green and Klay Thompson could be discussed as well.
"Sure, guys have proven they can win so you want to keep that group together," Myers said.
"I have no idea how that'll play out. It's a lot of different conversations that have to take place and if that's something that we want to look into I'm sure we could have.
"Klay's got another year, Draymond's got two more. Kevin's really the free agent we have to focus on."
After a regular season that was anything but steady, with Stephen Curry limited by injuries to 51 regular-season games, losing seven of 10 late, all four All-Stars out at the same time for health reasons, the Warriors on Tuesday will again host the victory parade in downtown Oakland that they planned for all along - their third in four years.
Kerr remained healthy and on the bench while continuing to deal with symptoms stemming from a pair of back surgeries following the 2015 title.
"I'm sure if you're around our players and talk to them, they make no bones about it, they love playing for him and they love going through this journey with him," Myers said of Kerr.
Key reserve David West is contemplating retirement, telling Kerr and Myers during exit interviews he will take some time to decide.
Associated Press