Caterpillar expects sustainable growth in Chinese market
By Sophie He in Macao | China Daily | Updated: 2018-06-13 10:05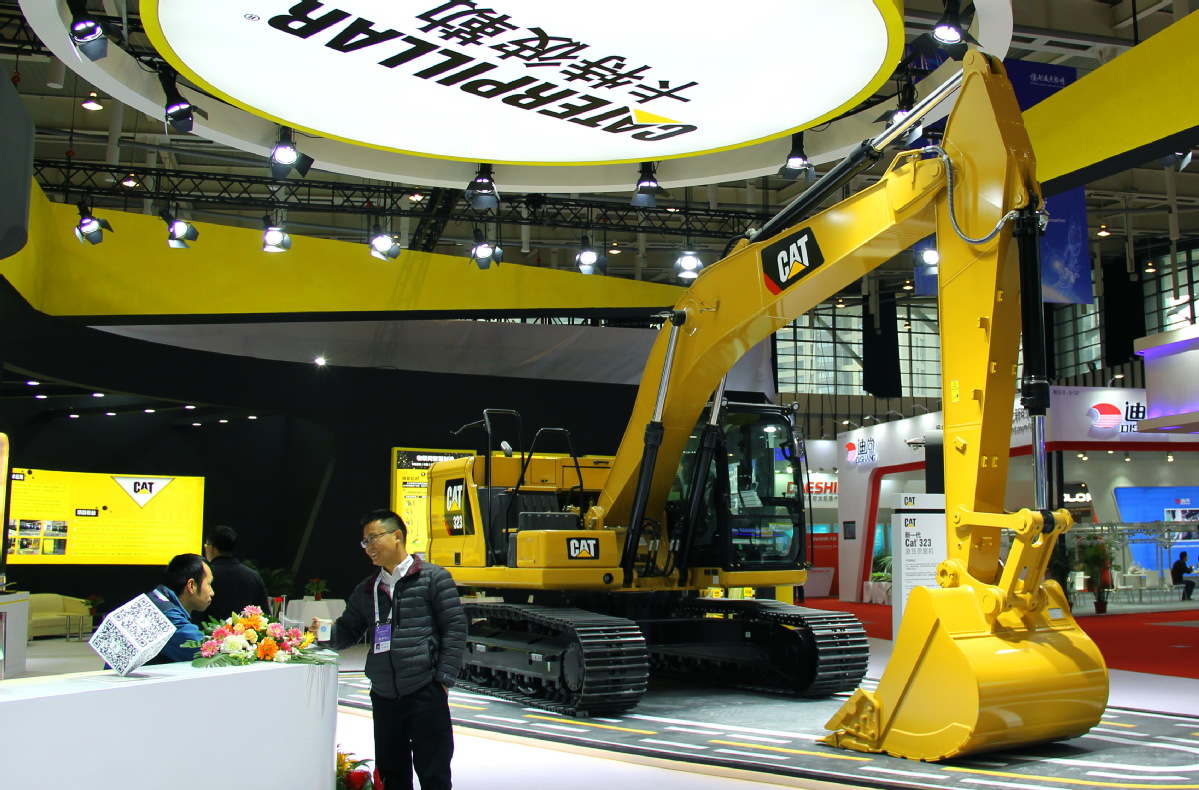 Firm counting on equipment update to generate strong sales momentum
Caterpillar Inc, the world's largest heavy-duty equipment maker, expects its sales growth in China to "return" to normal in the second half of this year, compared to the robust growth it recorded in the first six months.
The strong demand from the China market has extended from 2017 into the first half of 2018, driven largely by equipment updates in the industry, the steady increase of investment in infrastructure, sustainable development of the real estate market, the surge in coal prices which motivates further coal production, and more public-private partnership projects, said Chen Qihua, chairman of Caterpillar China, at the sidelines of the Ninth International Infrastructure Investment and Construction Forum in Macao.
"The demand (for heavy machinery) was weak in China from 2012 to the end of 2016, and since then, we have seen rising demand, which we believe is a cyclical recovery," said Chen.
He cited the sales of excavators as an example, which doubled in 2017 from 2016 in China, and the sales rose another 50 percent year-on-year during the first four months of 2018. The sales of excavators is usually seen as a key indicator of the performance of the heavy machinery industry.
But Chen warns that this kind of strong growth will not last forever. In fact, the company is seeing its growth rate starting to slow down. He said he believes the heavy machinery industry in China is likely to grow by 30 percent from 2017. As for 2019, the market may be flat when compared with 2018.
"Aside from the slower growth rate that we are seeing, the inventory of second-hand heavy machinery has been building up, which also indicates that the sales growth in the primary market will be slower," he said.
Chen also said that the Belt and Road Initiative offers huge opportunities to machinery manufacturing companies like Caterpillar. He said that from 2016 to 2018, the number of Belt and Road-related projects has increased to 1,694 from 785, and the capital invested in Belt and Road projects have also jumped from $784 million to $1.4 trillion.
He said that the boost from both Chinese domestic infrastructure projects as well as Belt and Road infrastructure projects have been reflected in its 2018 first quarter financial results.
For the first three months of 2018, Caterpillar recorded $12.9 billion in revenue, 31.6 percent higher from the same period in 2017, and its profit per share also rose to $2.74, from 32 cents a year ago. During the period, its Asia-Pacific sales increased 44 percent, mostly due to higher end-user demand, primarily for construction equipment in China, the company said in a statement.
Chen expects that Belt and Road-related projects, the development of mines in overseas markets, as well as the construction of power stations, will continue to provide opportunities for Caterpillar in China.
In the future, Caterpillar will strengthen its relationship with its 172 agents globally, many of which have been cooperating with the company for a very long time and have deep connections locally, and they will be able to better facilitate contractors in the Belt and Road projects, said Chen.
Caterpillar plans to continuously promote technological progress, by using a new generation of smart machines and smart solutions to improve the efficiency of large contractors.
Chen said the company will also continue to provide financial leasing services to its customers, particularly in Africa and Belt and Road-related projects, to meet the rising demand.