Intl school honors fine cultural tradition in festival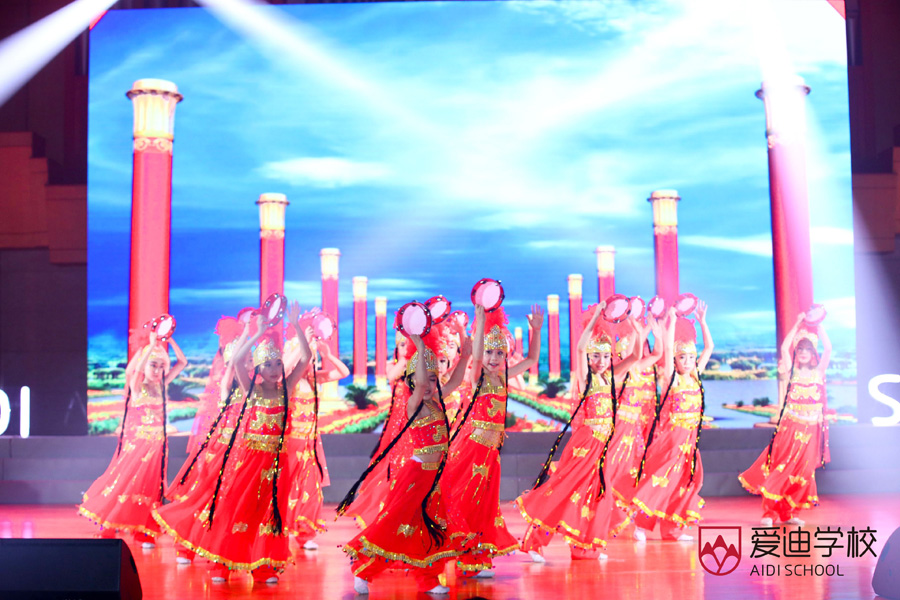 Also, Geng Shuo, who participated in China Central Television's reality show National Treasure, gave the audience a salon on traditional cultural education.
From his perspective, visiting the museum is a practical and effective way for students to learn about cultural heritage. "When students see invaluable ancient relics with their own eyes, rather than through textbooks, they can have a direct feeling about our ancestors' aesthetic taste and spiritual world."
At the same time, a highlight of the cultural festival was the Face of China art exhibition. Aidi School sets out to present China's image through 100 Chinese faces.
Among those paintings, viewers can see a girl wearing traditional ethnic costumes, an elderly man who experienced the vicissitudes of life, a fashionable modern figure and the average people around us.
For the students, the paintings are not just portraits. They also encompass emotions, relationships, beliefs and many other connotations. And each person can discover their own understanding of China's people, culture and character.
"China has played a more prominent role in the international community these days," said Liu. "Raising talents that consolidate cultural confidence and embrace the world's diversity at the same time are what the international community longs for. Being a global citizen with Chinese identity is the educational philosophy the school has always had and it remains one of the vital social responsibilities the international school should shoulder."