US, Canada and Mexico win joint bid to host 2026 FIFA World Cup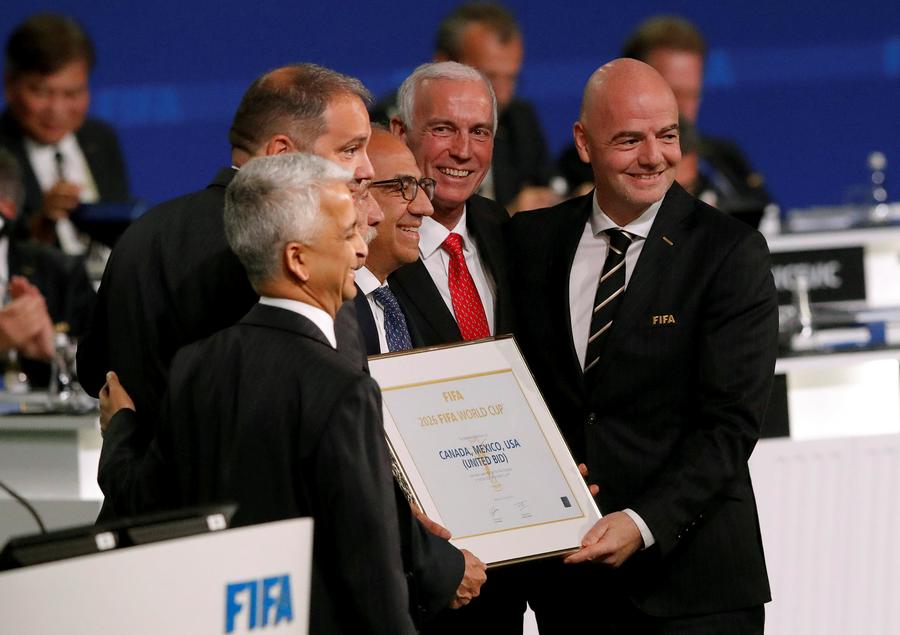 MOSCOW - Canada, Mexico and the United States won their joint bid to host the 2026 FIFA World Cup at the 68th FIFA Congress here on Wednesday.
This is the first World Cup to be hosted in three countries and the first since 2002 to be held in multiple nations.
The joint bid, branded United 2026, won 134 out of the total 203 votes, meeting the criteria of a simple majority for the winner.
"Hosting the 2026 World Cup is a rare and important moment to demonstrate that we are all truly united through sport," US soccer federation president Carlos Cordeiro said after the win.
Mexico football federation president Decio De Maria said he was "grateful for the chance to bring to life FIFA's new vision for the future of football."
Canada soccer federation president Steven Reed also hailed the news. "Hosting a FIFA World Cup is an extraordinary honor and privilege. Canada, Mexico, and the United States are ready to welcome the world to North America and serve as stewards of the largest FIFA World Cup in history," he said.