US, Canada and Mexico win joint bid to host 2026 FIFA World Cup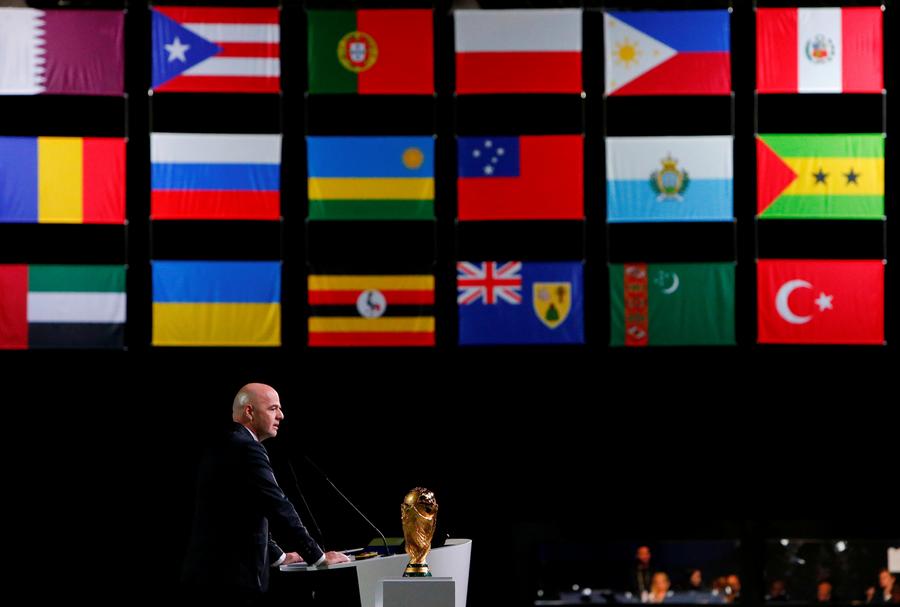 A total of 210 members were present at the Congress, but seven abstained from voting: the four countries directly involved (USA, Canada, Mexico and Morocco) and three US-governed territories (Guam, Puerto Rico, American Samoa and the US Virgin Islands).
Morocco collected 65 votes, while one voted for neither and three votes were void.
It became a public vote minutes after the ballot, when FIFA made public all the votes on the big screen.
The 2026 World Cup will involve an expanded format, with 48 teams contesting a total of 80 matches, compared to the 32 teams and 64 matches of the upcoming World Cup in Russia.
Before the 15-second vote, FIFA secretary general Fatma Samoura read the key points of the bid evaluation report made by a FIFA Task Force.
According to the report, United 2026 received a score of 4.0 out of 5.0 while Morocco's bid scored 2.7 out of 5.0.