US, Canada and Mexico win joint bid to host 2026 FIFA World Cup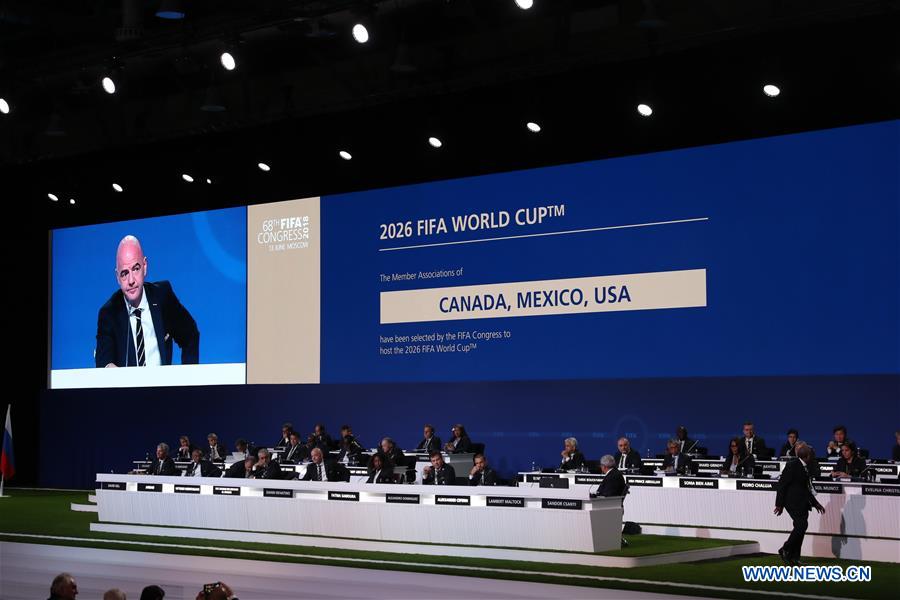 Out of 20 categories of potential risk, Morocco scored low in just seven, medium in 10 and was marked high for stadiums, accommodation and transport. The United 2026 scored low in all but three (medium risk for organizing costs, government support, and human rights and labour standards).
On April 10, 2017, the soccer federation presidents of Canada, Mexico and the United States announced that they would submit a joint bid for the 2026 FIFA World Cup.
The United States hosted a men's World Cup in 1994, and Mexico boasted twice, in 1970 and in 1986. The men's World Cup has never been held in Canada or Morocco.
The 2018 FIFA World Cup will kick off here on Thursday without the US national team, which failed to qualify from the CONCACAF zone.