US stocks trade mixed after Fed hikes rates
Xinhua | Updated: 2018-06-14 03:11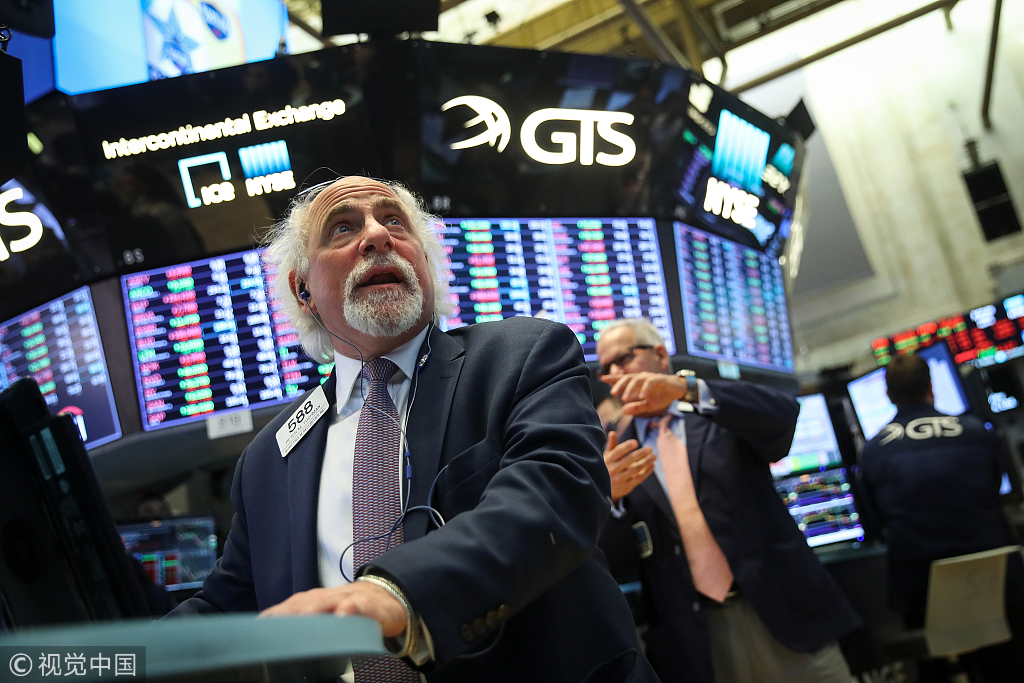 NEW YORK - US stocks traded mixed on Wednesday after the Federal Reserve hiked interest rates for 25 basis points as widely expected after its June meeting.
At midday, the Dow Jones Industrial Average decreased 24.17 points, or 0.10 percent, to 25,296.56. The S&P 500 erased 2.11 points, or 0.08 percent, to 2,784.74. The Nasdaq Composite Index rose 12.10 points, or 0.16 percent, to 7,715.90.
The central bank's move elevates the funds target rate to 1.75 percent to 2 percent.
Meanwhile, the tech-heavy Nasdaq Composite index hit record high in intraday trading as federal judge's ruling to permit AT&T's bid for Time Warner raised valuations for the media industry.
Twenty-First Century Fox was the top gainer in morning session, advancing 7.23 percent to trade at 43.31 U.S. dollars apiece. Online television and film company Netflix rallied 4.49 percent.
On the economic front, the Labor Department said Wednesday Producer Price Index for final demand rose 0.5 percent in May on a seasonally adjusted basis, largely boosted by gasoline price increase. In the 12 months through May, the index increased 3.1 percent, the largest 12-month increase since January 2012.