Duanwu special: Ancient fashion pioneer Qu Yuan's style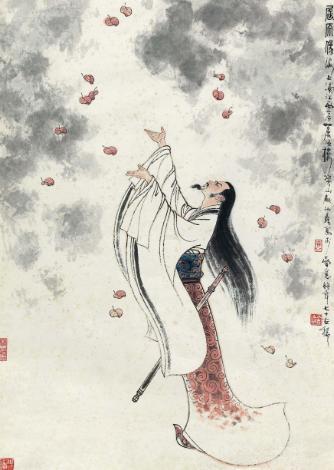 Passion for hats with a high top
In his poem Jiu Zhang, Qu said he fancied unique clothes since childhood, a passion that didn't wane even in old age.
The description of his ensemble had the poet in a robe with a long flowing belt, a hat and accessories of jade and beads.
The hat he wore had a high top, called qie yun, literally meaning as high as the clouds in the sky.
Qu was very fascinated with this hat, which he also mentioned in his most well-known work, Li Sao.
"I made the top of my hat higher and belt longer," he wrote in the poem.