A milestone in peninsula peace process
China Daily | Updated: 2018-06-14 06:52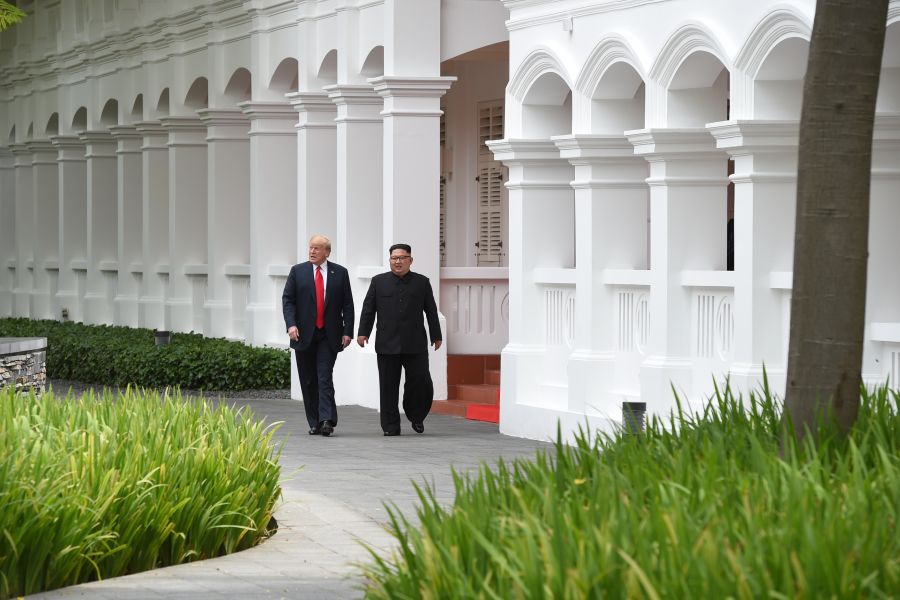 Editor's note: The Democratic People's Republic of Korea leader Kim Jong-un and US President Donald Trump held a path-breaking meeting, the first between the incumbent leaders of the two countries, in Singapore on Tuesday, and signed a joint statement on the denuclearization of the Korean Peninsula and peace process. Three experts share their views on the historic summit with China Daily's Pan Yixuan. Excerpts follow:
A silver lining in the peace process

A normal US-DPRK relationship is the base on which Pyongyang and Washington can build mutual trust, in order to reach a consensus on the concrete actions to be taken for the denuclearization of the Korean Peninsula.
The joint statement issued by the United States and the DPRK to end hostilities and provocative actions has raised hopes for permanent peace after several setbacks in the peninsula peace process.
At the Third Plenary Meeting of the 7th Central Committee of the Workers' Party of Korea on April 20, Kim Jong-un announced the DPRK's focus was now on economic development, for which it requires peace on the peninsula and communication with the international community. And since its tough stance in the past could not resolve the DPRK nuclear issue, Washington might consider changing its hostile policy toward Pyongyang to reach a final solution.
Although Trump pulled the US out of the Iran nuclear deal, he has shown determination to address the peninsula nuclear issue. As such, Trump should revisit the Joint Statement issued by the Six-Party Talks on Sept 19, 2005, that advocated mutual respect between the two countries and gradual normalization of US-DPRK relations.
Besides, there were signs that the US and the DPRK had reached agreements on crucial issues before the Kim-Trump summit. Rodong Sinmun, the official newspaper of the DPRK, reported on June 11 that Kim would exchange views with Trump on "establishing new DPRK-US relations", and "building a permanent and durable peace-keeping mechanism on the Korean Peninsula".
The two countries' joint statement for peace reflects their sincerity. Pyongyang has committed to complete denuclearization and Washington, in response, has agreed to halt joint military exercises with the Republic of Korea and improve bilateral relations with Pyongyang. Much time and efforts are needed to realize permanent peace on the peninsula, and the two countries should continue respecting each other's principal demands-the US' demand for denuclearization and the DPRK's demand for security-and negotiate a road map to improve relations and restore permanent peace on the peninsula.