A milestone in peninsula peace process
China Daily | Updated: 2018-06-14 06:52
Cautious optimism after summit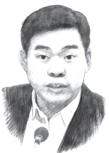 The Trump-Kim meeting is a milestone in the peninsula peace process. Judging by the joint statement on complete denuclearization and new US-DPRK relations, the summit bore great fruits.
The "comprehensive, in-depth, and sincere exchange of opinions" changed the hostile tone of US-DPRK relations, and showed that Trump and Kim are determined to peacefully resolve the disputes.
What's more, the two countries vowed to make sincere efforts to continue the talks, saying high-level officials would later meet to devise a detailed plan for the implementation of the agreement.
But Pyongyang and Washington accomplished only part of their goals. The DPRK may not completely denuclearize "very soon", as the US expects because it considers its nuclear program an important bargaining chip, and the US will not lift sanctions against the DPRK now because it believes it was because of the strict sanctions that Kim agreed to the summit.
There are many uncertainties over future talks, too. Whether and how Pyongyang will completely denuclearize? Washington has insisted on "complete, verifiable and irreversible denuclearization" while Pyongyang has said it only accepted phased denuclearization for security and requires the US to ease sanctions in response. If Trump insists on complete, verifiable and irreversible denuclearization in the short term, it will become an obstacle to future negotiations. And if no progress is made on denuclearization, US politicians will criticize Trump for giving the DPRK "concessions". That in turn will prompt Trump to resume his tough policy toward Pyongyang.
Still, the summit is a landmark in the peninsula peace process, and the world hopes the two countries will advance together on the peace road.