Raccoon set free after scaling 25-story US skyscraper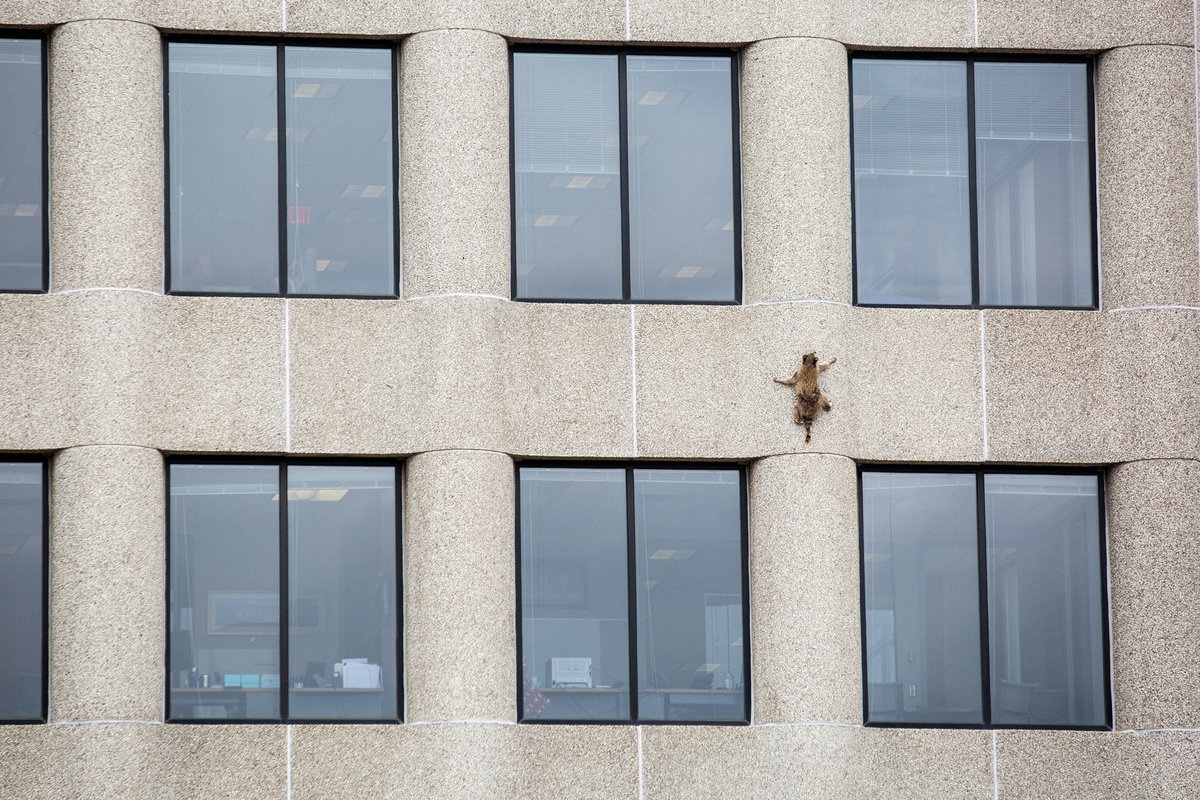 Among those riveted was Suzanne MacDonald, a raccoon behavior expert at York University in Toronto.
"Raccoons don't think ahead very much, so raccoons don't have very good impulse control," she said, admitting she could barely sleep she was so worried about the animal. "I don't think the raccoon realized when it started climbing what it was in for."Initial speculation was that the raccoon climbed to a lower part of the building, frequented by pigeons, in search of bird eggs. But workers who tried to lure it down with a wooden ramp likely just scared it, said Phil Jenni, executive director of the Wildlife Rehabilitation Center of Minnesota.
So it did what raccoons do when they're stressed: it climbed.
It's not unusual for raccoons to climb fairly tall trees and other structures, according to MacDonald and Jenni, though neither had heard of one climbing such a tall building before.
MacDonald said one raccoon grabbed attention in 2015, after climbing 699 feet (213 meters) up a construction crane in Toronto. It safely climbed down on its own.
Jenni said the outpouring of concern online was encouraging, but he noted it's often best to leave wild animals alone.
"The narrative that developed was this raccoon was stranded and needed rescuing. I'm not sure that was true. It was behaving like a lot of raccoons do," he said.
AP