Macron speaks with Italian PM to defuse migrant boat row: Elysee
Xinhua | Updated: 2018-06-14 19:01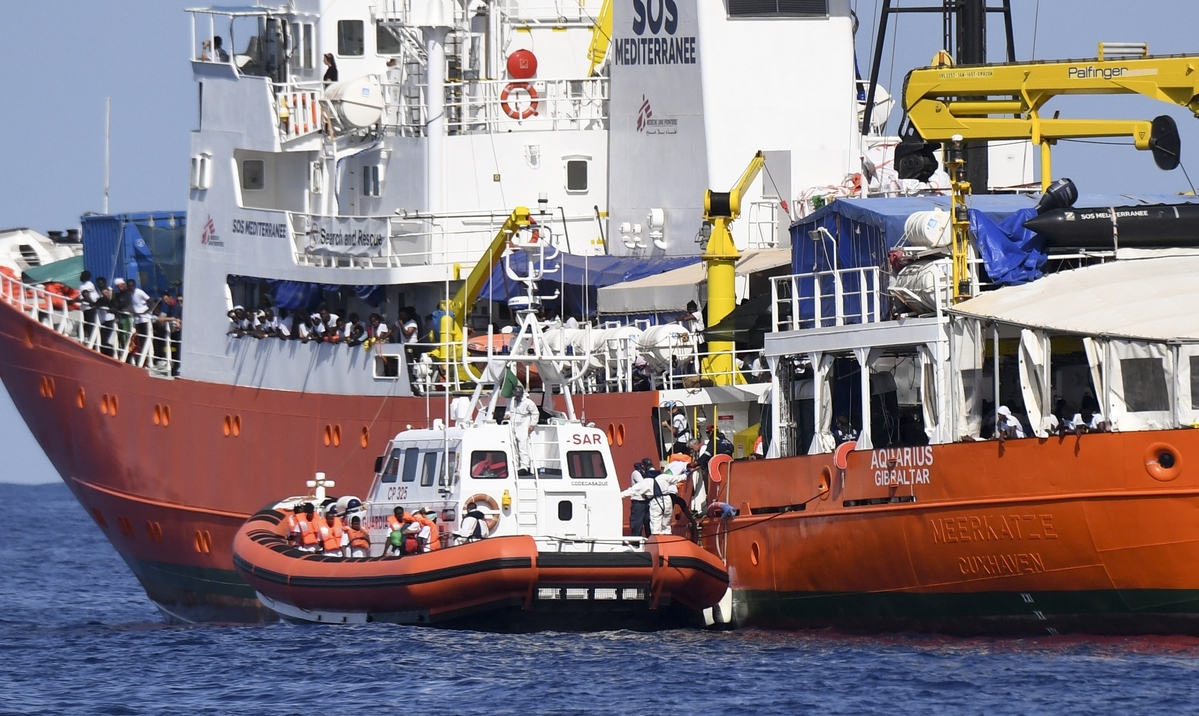 PARIS - French President Emmanuel Macron spoke with Italian Prime Minister Giuseppe Conte about the Aquarius migrant boat that had raised tension between Europe's main powers, his office said on Thursday.
"The French president emphasized that he never said anything meant to offend Italy and the Italian people," the Elysee said.
The conversation came after Macron accused Italian government of "cynicism" and "irresponsibility" after it refused to take in hundreds of migrants, most of them sub-Saharan Africans who were picked up off the Libyan coast over the weekend.
"Italy and France need to deepen their bilateral and European cooperation to conduct effective migration policy with countries of origin and transit, through better common European border management and via a European solidarity mechanism to take in refugees," the Elysee added after the two leaders spoke by phone on Wednesday evening.
Macron and Conte also vowed to respect international maritime laws related to humanitarian aid of stranded migrants.
During the phone call, they also confirmed they would meet in Paris for a working lunch on Friday to discuss new initiatives to handle migration crisis.
Last Sunday, Italy and Malta refused to let the rescue ship Aquarius reach their ports, stranding hundreds of migrants in the central Mediterranean for days.
Operated by the charity SOS Mediterranee, the Aquarius carried 629 migrants and refugees on board.
Earlier this week, French Prime Minister Edouard Philippe expressed France's readiness to help Spain which accepted to receive the stranded migrants following Italy and Malta position.