Mexico coach makes plan to beat Germany six months ago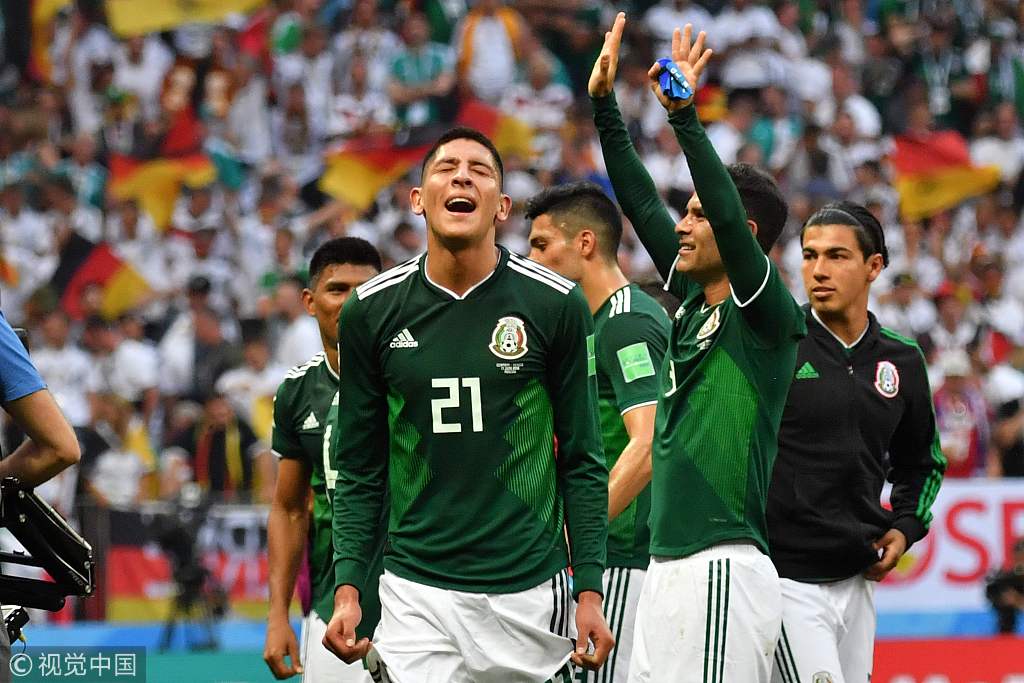 MOSCOW - Mexico coach Juan Carlos Osorio said here Sunday that he had made the plan to beat defending champions Germany in the World Cup Group F opener six months before.
Mexico stunned Germany 1-0 in the game at Luzhniki Stadium here on Sunday evening. Hirving Lozano scored what turned out to be the winner on 35 minutes with a low strike from close range.
"We had drawn up a plan six months back," Osorio told the post-match press conference. "Due to injuries we had to change some of our protagonists but we always thought of having two quick players on the wing. We chose Hirving Lozano, who is our fastest player, and we wanted to hurt them on the counter attack.
"With all due respect, in the first half we were the better team. In the second half they tried to attack more and we prepared their use of Mario Gomez up front yesterday. We practiced defending with four midfielders and three players up front and that is almost how we got the second goal.
"We showed we have a bright future and I am very satisfied with what we did. This is a great game, we are going to celebrate responsibly and prepare this for the next match. I want to dedicate this to all the Mexican fans who made the journey out here and everyone who supports us. Those who do not support us, we will try to convince them to support us."
On the future games, Osorio said that Sweden, which left Italy out of the World Cup, is very dangerous, but Mexico must prepare to face South Korea firstly.