Forcing tourists to shop is not a trivial matter
China Daily | Updated: 2018-06-19 07:49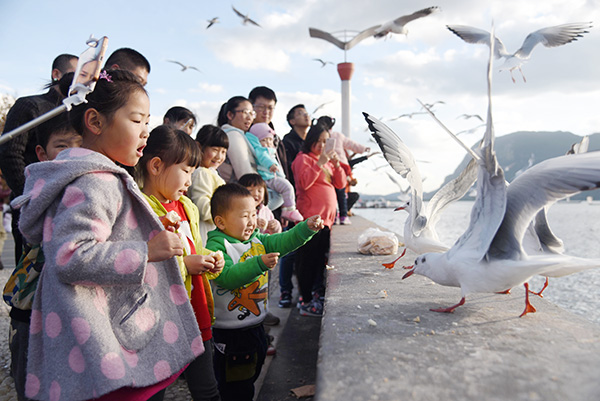 LI YUN, a tour guide, was sentenced to six months in prison because he forced tourists to buy things from a shop from which he received kick backs. Legal Daily comments:

According to reports, the local court of Jinghong, Southwest China's Yunnan province, found that Li forced eight tourists in his group to buy things at a shop in December by using verbal abuse and threatening to withhold their hotel room cards. The eight tourists bought goods worth 15,156 yuan ($2,354) from the shop.
Li was sentenced to six months in prison and fined 2,000 yuan. Before this, tour guides, who forced tourists to shop, were only subject to administrative penalties, including giving tourists refunds, cancellation of their tour guide permits and financial penalties.
The case should be a lesson for the whole tourism industry. It sounds an alarm bell to tour guides that when they force tourists to buy things they break the law and that will not go unpunished. All tour guides should learn from this case and behave in a law-abiding manner.
While some tour guides force tourists to buy things on their own initiative, some are instructed to do so by the travel agencies they work for. Previously, there were reports about agencies giving their tour guides such low pay that the latter had to force tourists to buy things so as to get their commission on sales. In that case, the agencies should be punished, too.
The case should also prompt the travel agencies to change their way of doing business. They must give their tour guides regular pay. Tour guides are not supposed to be salespersons; they are supposed to assist tourists.
The tourism industry should self-check and correct itself to serve rather than exploit tourists.