SFATD workshop reaches fruitful end
chinadaily.com.cn | Updated: 2018-06-20 17:00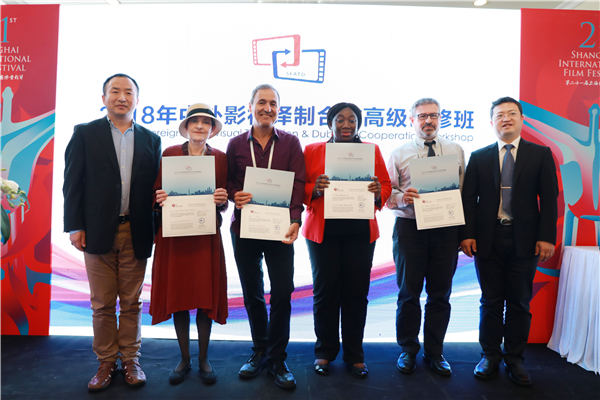 After a wide range of meetings and exchanges, the 2018 Sino-Foreign Audiovisual Translation and Dubbing Cooperation Workshop reached a fruitful end in Shanghai last Sunday. The five-day event, in the spirit of inclusiveness and sharing, has accomplished its goal of promoting Chinese film and TV to the world.
Hosted by the Foreign Affairs Bureau of China's Ministry of Culture and Tourism, and the International Cooperation Bureau under the State Administration of Press, Publication, Radio, Film and Television, this year's workshop paved the way for closer cooperation between Chinese and international media agencies.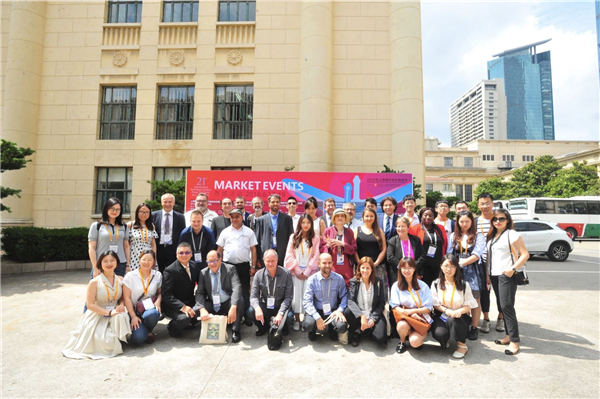 Li Zhi, counselor of the Foreign Affairs Bureau under China's Ministry of Culture and Tourism, said the workshop showcases great potential in Sino-foreign film translation projects. He hopes all delegates keep communication open with their Chinese partners and help promote China's motion pictures abroad.
Rosana Ndapa George-Hart, acting general manager of Nigerian film distribution enterprise Silver Bird, believed the rapid growth in both countries could open tremendous space for cooperation. Since Nigerian and Chinese culture have a lot in common, she aims for closer partnership with Chinese companies.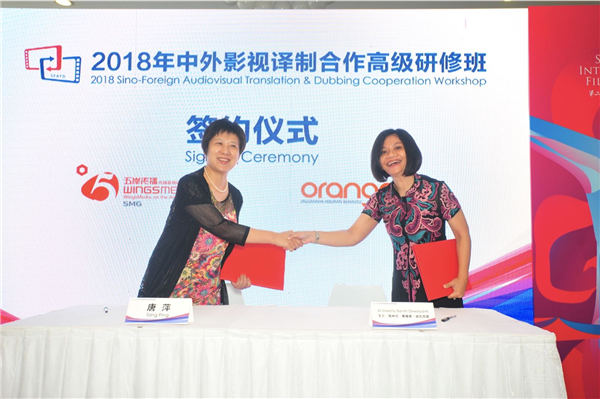 During the closing ceremony, Shanghai Wings Media signed an overseas broadcast agreement with Indonesia-based Orange TV for the second season of the documentary series Memories in Shanghai.
Chinese Culture Translation and Studies Support and the Confucius Institute of Kabul University in Afghanistan initiated translation and copyright purchase projects for 10 Chinese films and TV shows, including The Ordinary World, Overheard and Beijing Love Story.