Much from China has gone to World Cup but not team
China Daily | Updated: 2018-06-22 07:28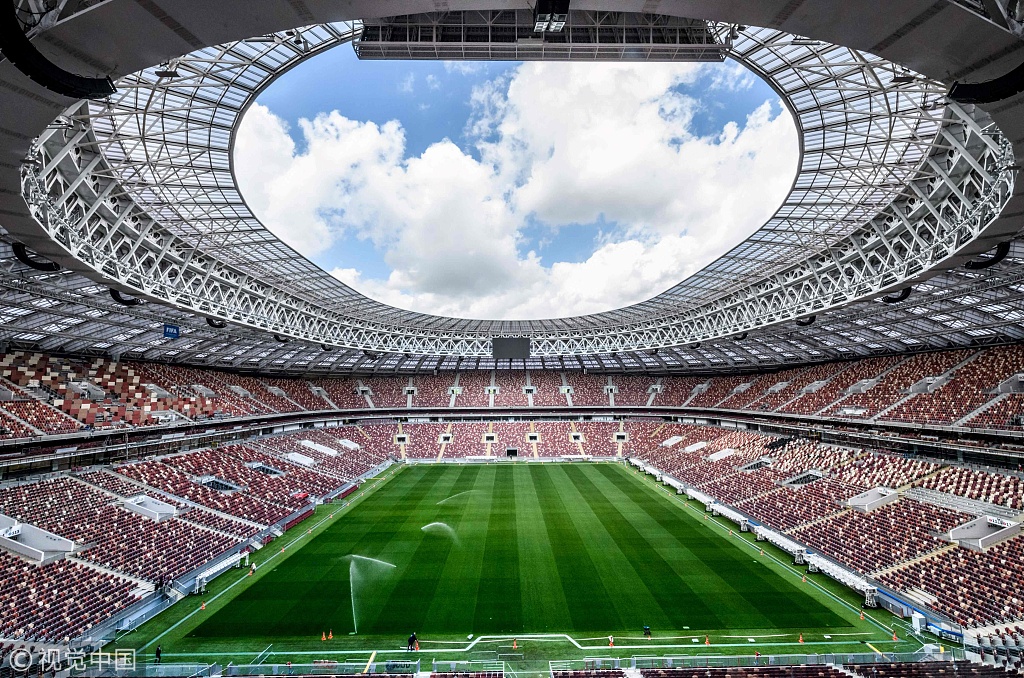 As the ongoing 2018 FIFA World Cup in Russia continues to attract viewers, a joke about the Chinese national soccer team has become popular online. Thepaper.cn comments:
The joke is a sad truth: "Everything from China has entered the World Cup-except the Chinese team." Chinese soccer fans have purchased more than 40,000 World Cup tickets, ranking ninth in the world, and according to conservative estimates, 100,000 Chinese soccer fans will be in Russia to experience the World Cup atmosphere at close quarters. Also, five out of the 17 official sponsors of this year's World Cup are Chinese enterprises. With Wanda joining Coca-Cola and Adidas as first-tier sponsors.
Chinese food items have been traveling to Russia, too. In Wujiashan train station, Central China's Hubei province, a train transporting a huge amount of crayfish to Moscow, bore the banner "For 2018 World Cup" on the containers.
The Chinese people and Chinese products at the World Cup show that China is fully participating in the global economic and cultural systems.
It is a process that began as early as 2010, when vuvuzela, a traditional trumpet of the host South Africa impressed the world. Most of them were manufactured in China.
But while China still has a presence at the World Cup, the Chinese national soccer team does not. The last time it competed in the finals was in 2002. In the 16 years that have followed, the Chinese national soccer team has seldom made any progress even though all other competitive sports have been improving.
There are many reasons for that, and to change this, it takes the efforts of all. The team needs more intensive training, the soccer industry needs more anti-graft efforts, the whole society needs to cultivate soccer at the grassroots. Only with all these efforts, unless it hosts the finals, will the day come when the Chinese national soccer team would participate in the World Cup finals.