'Swan Lake on Ice' to bring beauty of ice dance to Beijing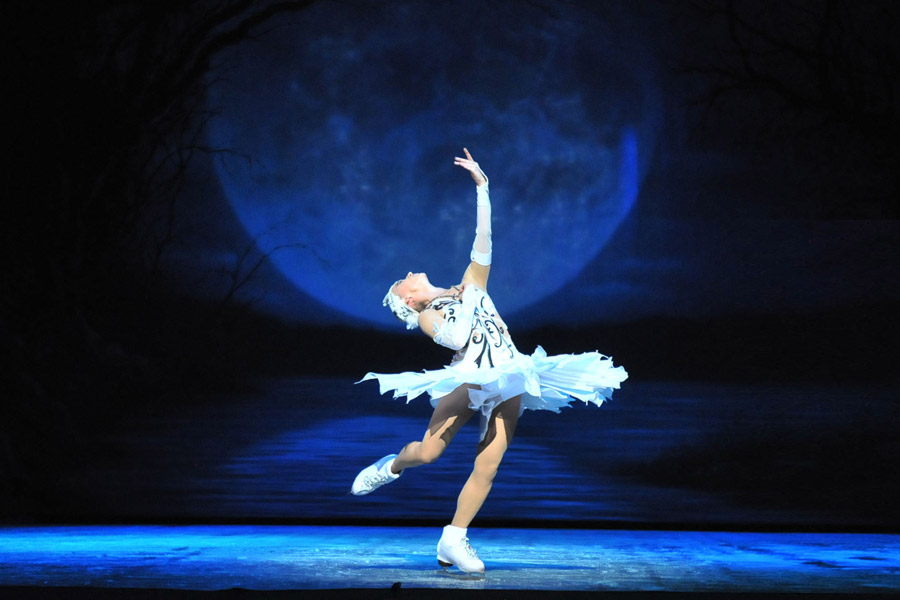 When traditional ballet dance meets music from the West, unprecedented inspiration can come.
The Imperial Ice Stars' production Swan Lake on Ice will be staged at the Beijing Tianqiao Performing Arts Center from Aug 15 to 19.
Following the love story between the noble prince Siegfried and the ordinary girl Odette who was forced to become a swan because of the curse from the evil sorcerer Baron Von Rothbart, the musical Swan Lake on Ice is inspired by the classic ballet Swan Lake and utilizes some orchestral music pieces created by Russian composer Tchaikovsky in the choreography.
"I created the original Swan Lake on Ice in a classical style with elements of contemporary ice dance. With this production I've significantly reworked the choreography to incorporate even more contemporary skating maneuvers, and challenged our skaters to reach for new heights again," said Tony Mercer, art director of Imperial Ice Stars.
"I hope that the 'lake' in the show can be a place full of mysterious beauty while the Royal Palace shows a romantic scene just like the spring of St. Petersburg in Russia. The combination of romantic ballet and figure skating featuring speed and passion can render to audiences the double senses of power and beauty," the art director added.
The award-winning Imperial Ice Stars have won five-star praise from audiences and critics alike, and performed at some of the world's most prestigious venues, including the London Palladium and the Royal Albert Hall, Singapore's Esplanade Theatre, Montreal's Place des Arts and Cape Town's Artscape.
With Tchaikovsky's terrific music, exhilarating new choreography from leading ice director Tony Mercer, and appealing costumes, the adaptation of the classic love story is bound to be breathtaking for audiences in Beijing.
If you go
2:30 pm/7:30 pm, Aug 15- 19, Tianqiao Performing Arts Center, 9 Tianqiao South Street, Xicheng district. 400-635-3355

Tickets: 99-780 yuan ($15-118)