Beyond the World Cup: A taste of Russia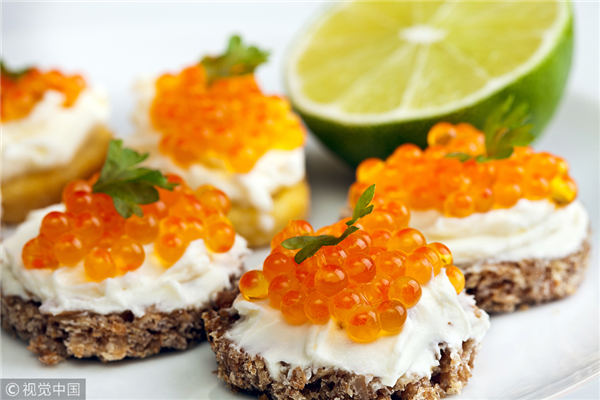 Two weeks after the opening of this year's World Cup, football is still one of the most talked about topics in China. People root for their favorite teams or discuss the most handsome faces on the pitch.
Although mixed surprises keep emerging among the group matches, football has brought out a collective affection for sports. The host country Russia qualifying in the last 16 has certainly caught the public's attention, while tourism during the World Cup season has made the country a hot destination for global travelers.
Compared to world-famous sites such as the Kremlin, Winter Palace and Church of the Savior on Spilled Blood, Russian cuisine is greatly understated among guidebooks. In fact, the Russian kitchen boasts a diverse range of delicious food as wide as its territory, beyond caviar and borscht.
Here are some signature Russian dishes, from big bowls of stew to exquisite bread topped with cream, that are worth trying next time you're in Russia.