Strong together
By Lucie Morangi | China Daily | Updated: 2018-07-07 00:50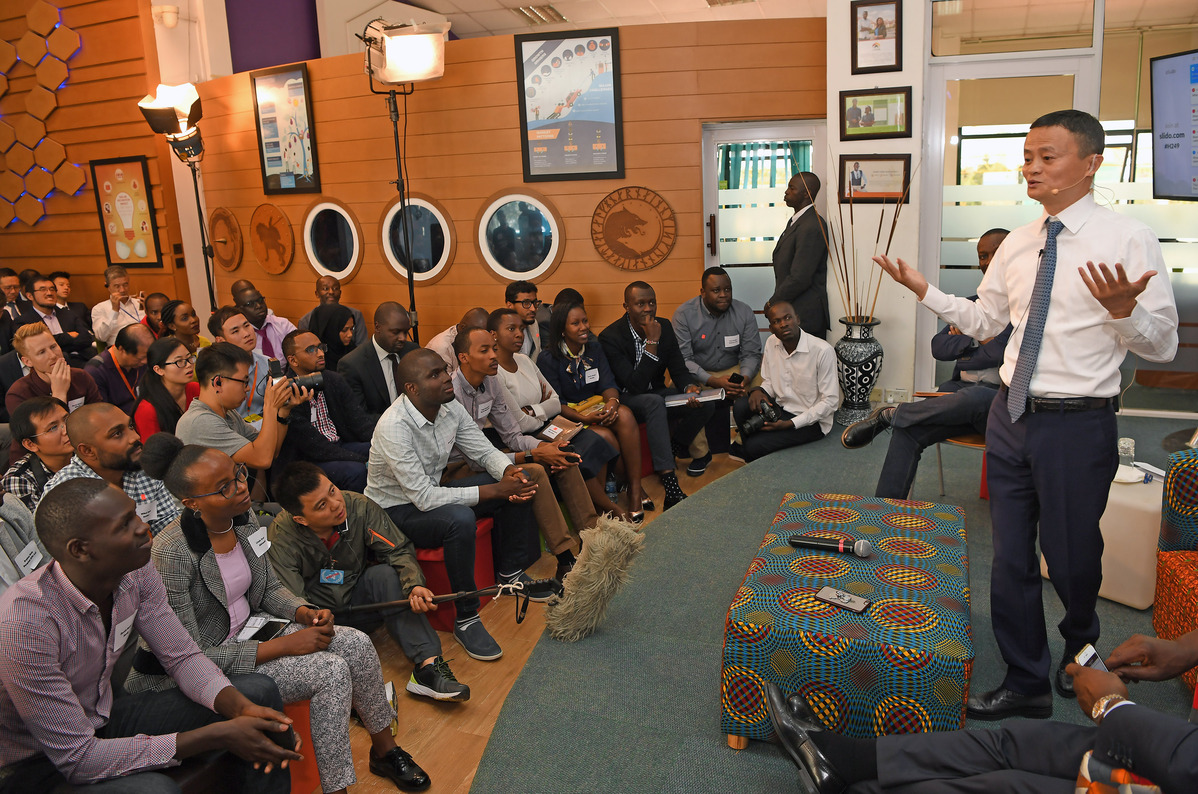 Africa's landmark free trade area aims to transform global and intra-continental exchanges, boost manufacturing and create jobs
Before investing $400,000 to set up a transformer manufacturing plant in Kenya, the managing director of Yocean Group Ltd, Dylan Yu, conducted a feasibility study that found manufacturing locally would be costly due to poor value chains. So Yu opted to establish a repair workshop while building his company.
Beginning in 2014, he marketed himself as a local manufacturer and competed against foreign imports, mostly from India, until 2016, when he won a lucrative government deal to supply 2,400 locally assembled transformers valued at about $16 million.
Yu, who has an established market share and competes against seven other local companies, has mixed feelings about the establishment of the African Continental Free Trade Area, an agreement launched in March after 44 African countries committed to open up their borders and ease tariffs to facilitate trade within the continent.
"I think the first beneficiaries will be manufacturers of fast-moving consumer goods," he says, adding that they will need to have the right price for a quality product, unlike his business, in which entry requirements are stringent.
"Governments insist on companies having a presence locally. In addition, you must prove your technical capacity and qualifications, among other requirements, to be considered by utility companies that are largely state-owned. Price is sometimes not the primary issue," Yu says.
The AfCFTA, if realized, will create the world's biggest trading bloc - 1.2 billion people with a GDP of over $3 trillion, according to the United Nations Economic Commission for Africa. It will buoy consumer spending to about $1.4 trillion in 2020 and increase intra-Africa trade by as much as $35 billion per year, or 52 percent above the baseline, by 2022, UNECA says.
Momentum is already building. On May 13 and 14, ministers of finance, planning and economic development gathered in Addis Ababa, Ethiopia, to discuss how to phase out tariffs, scale up infrastructure investments to improve connectivity, eliminate non-tariff trade barriers such as excessive documentation and customs delays, increase manufacturing and processing capacity, and prepare for the digital economy.
Africa's manufacturing sector is growing, albeit slowly. According to UN Industrial Development Organization statistics for the third quarter of 2017, the sector grew at a rate of 1.3 percent of the world's total manufacturing output - an increase of 0.8 percent from the previous quarter - compared with 26.8 percent for the Asia-Pacific region and 16 percent for East Asia, with China logging 19.3 percent and North America 20 percent.
The sector in Africa has remained relatively undiversified, with exports predominantly being extractive and nonextractive products such as oil, gas and minerals. Manufacturing is seen as the path to guaranteeing more sustainable growth and creating structural reforms and decent jobs for the continent's largely youthful population.
However, it is expected to be an uphill task. Intra-Africa trade has been low, at about 16 percent of the continent's total exports, compared with intra-Asia trade, at 59 percent, and intra-Europe trade, at 69 percent, UNECA says. Moreover, local manufacturers have faced the highest tariffs globally, at 6.9 percent, when trading within Africa.
However, one expert says Chinese manufacturers have laid the foundation for success on the continent.
"China is Africa's biggest trading partner, and its private sector has managed to penetrate our markets," says Stephen Karingi, the director of the capacity development division at the United Nations Economic Commission for Africa. "It is therefore possible to examine their success and strategies to enable us to design our national strategies."
According to data from China's Ministry of Commerce, privately owned Chinese companies are making more than 150 investments a year in the manufacturing sector in Africa, up from only two in 2000. A recent report by McKinsey & Co says more than 10,000 Chinese companies are operating on the continent, with 44 percent of the 1,073 Chinese companies interviewed in eight African countries making capital-intensive investments.
A World Bank report indicated that at the end of 2011, China's cumulative investment stock in the manufacturing sector in Africa had grown by 10 percent year-on-year to $2.4 billion, and in 2013, it accounted for 15 percent of Chinese foreign direct investment. In terms of green-field projects, between 2003 and 2014, the largest share of Chinese capital investment and the largest number of such projects were in manufacturing, the report said.
The report, Manufacturing FDI in Sub-Saharan Africa: Trends, Determinants and Impact, said that between 2011 and 2014, China was the top investor in Ethiopia, accounting for 2 percent of GDP.
Manufacturing is the largest recipient of foreign direct investment, both by level of investment (76 percent of the total) and number of projects (41 percent). It was also the largest nonagriculture sector in terms of job-creating FDI between 2008 and 2014, at 28 percent, compared with 54 percent for agriculture, the report said.
On infrastructure, China has expanded its participation in funding and construction. According to a World Bank report titled Building Bridges: China's Growing Role as Infrastructure Financier for Sub-Saharan Africa, Chinese investment often goes to large-scale infrastructure projects, with a particular focus on hydropower generation and railways. "More than 35 African countries are engaging with China on infrastructure finance deals, with the biggest recipients being Nigeria, Angola, Sudan and Ethiopia," the report said.
Meanwhile, Ethiopia is already riding on the success of a growing manufacturing sector. With sustained expansion - GDP growth averages 10 percent annually - the East African nation's manufacturing sector exports brought in $437 million in the country's fiscal year 2016-17. According to a World Bank report, the country's growth in the past decade has helped to significantly reduce poverty.
Ethiopia has embarked on an ambitious program of upgrading its infrastructure, building industrial parks and formulating industrial policies and strategies to support the development of industrialization. Ethiopian Prime Minister Abiy Ahmed says this has led to meaningful improvements in foreign direct investment.
"Our efforts have yielded tangible results as evidenced in the growing share of the industrial sector's contribution to our economy, " he said during a conference of African ministers of finance, planning and economic development in Addis Ababa. "With the (AfCFTA) in place, and once it enters into force in particular, I am confident that the opportunities for us to attract more investments will only increase."