Bridging the China-Africa knowledge gap
By Lucie Morangi | chinadaily.com.cn | Updated: 2018-07-08 15:41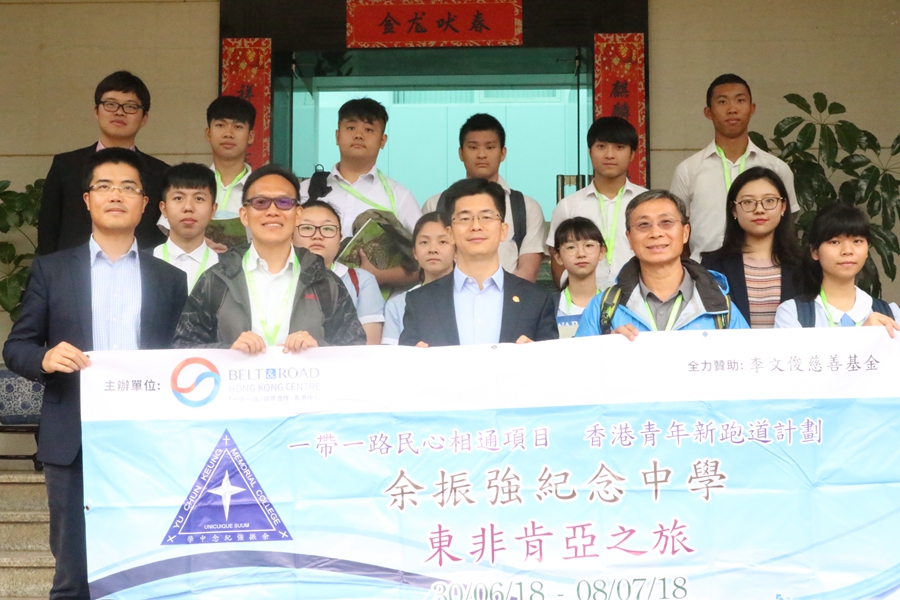 Chinese secondary school students have been on a six-day study tour in Kenya to understand the existing Sino-Kenyan relationship.
The trip, from July 3-8, saw 10 students from Yu Chun Keung Memorial College take the Mombasa-Nairobi standard gauge railway from the coastal city to the capital city. There, they visited the University of Nairobi Confucius institute, Chinese Embassy and later Chinese companies operating in the country. The students were accompanied by two teachers and an assistant vice-principal.
According to Li Xuhang, the counselor of the Chinese embassy, a candid relationship between nations is the bedrock of political and economic engagements. "Chinese and Kenyan people, and the African people as a whole, cherish people-to-people exchanges, particularly among the younger generations. This can lay a sound foundation for long-term and solid cooperation in other fields," he said.
The Assistant Vice-Principal Chau Wang Fai Henry said the trip has changed the teenagers perceptions about Africa. Moreover, since they have heard about China's growing international relations, the visit offered front-row information about its importance and the benefits accrued by the two peoples, he said. "The Belt and Road Initiative is also an important topic in their academic program and they have finally had a chance to witness its reach," he added.
The students were chosen according to their academic competency and social activities. "We give students from modest families opportunities to take such international travels," said the deputy principal.