Thai authorities must strengthen risk management to protect tourists
China Daily | Updated: 2018-07-09 07:33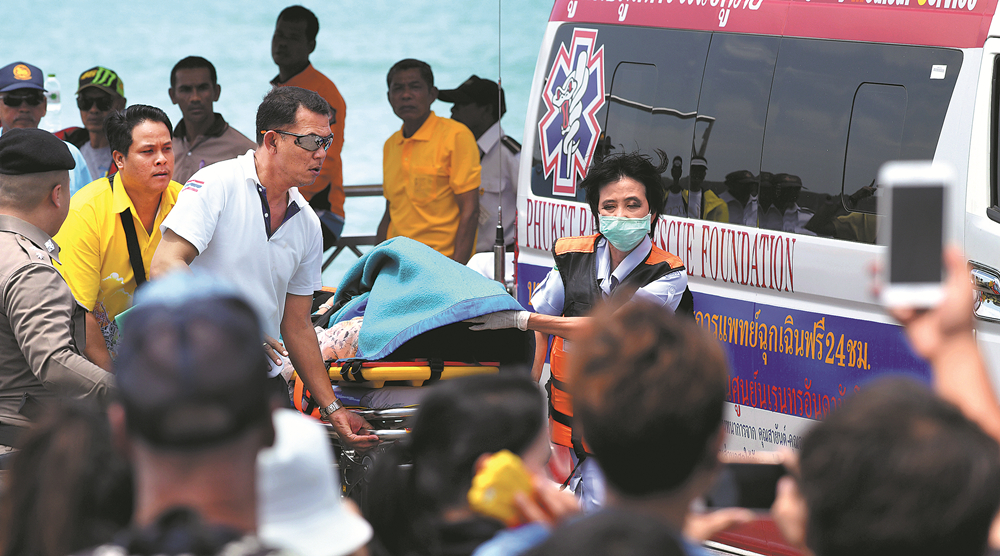 Search and rescue operations are continuing after two boats carrying Chinese tourists sank off Phuket Island in Thailand. Although all 42 on board one of the vessels were rescued, 41 Chinese tourists died when the other vessel sank and 14 are still missing. Beijing News comments:
Who is responsible for the accident? Just as media outlets reported, it is the boat company and the travel agency, which insisted on the boats sailing despite meteorological warnings.
As early as Wednesday, the local weather stations had warned about storms near Phuket, and the Phuket Marine Office announced that any boats less than 10 meters long planning to travel to Phi Phi Island and Racha Island were not allowed to leave port. However, the two boats carrying Chinese tourists still sailed on Friday.
Although it was sunny when the boats set out, there was a storm at sea and the boats were swamped by high waves.
Thailand is a popular destination for Chinese tourists but it lags behind in tourism safety.
It is the lax enforcement of the laws that is the root of the problem. In this tragedy, the port management departments warned boat owners about the risks, but did not take any effective measure to prevent the boats from setting out.
And many "Thailand-based" travel agencies targeting Chinese tourists are actually run by Chinese who fail to obtain a legal business license, and their tourism programs are without any safety guarantees.
Tourism has flourished rapidly in Thailand since the 2008 global financial crisis, which put pressure on the economy. In 2017 alone, Thailand had 35 million visitors from overseas, almost equaling half of its own population.
However, this tragedy shows its risk management has not kept pace with the industry's growth.