Moon exhibition opens at Beijing's 'Water Cube'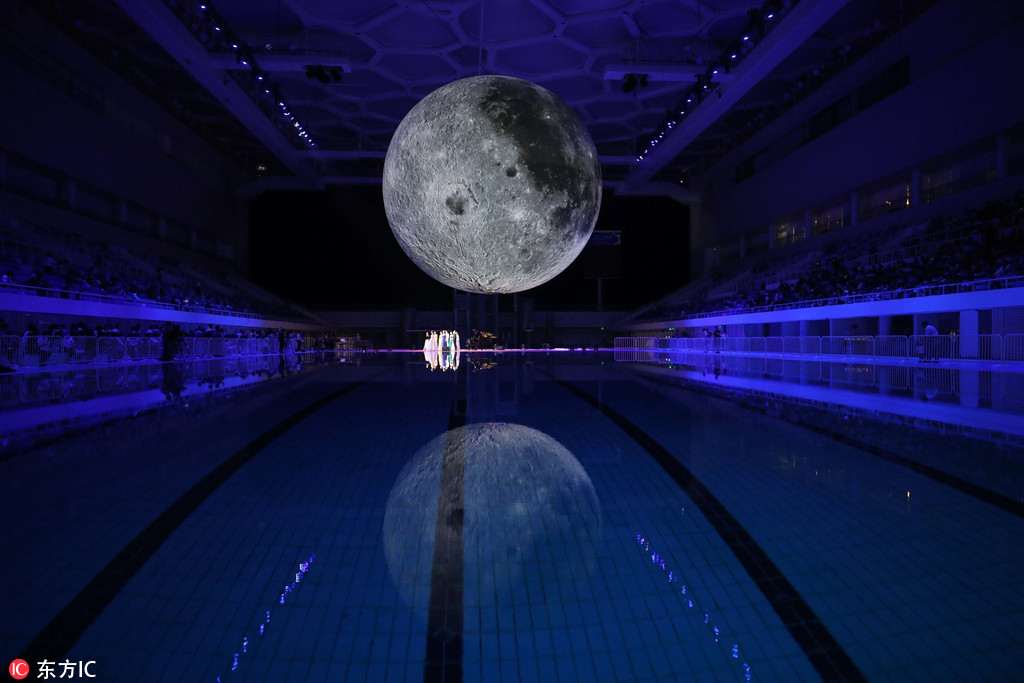 Lights and special effects were perfectly combined with music at the opening ceremony of an exhibition on moon, which opened at the Beijing National Aquatics Center, or the "Water Cube", on Sunday. This also marks the beginning of "Water Cube Art Season" — a fusion of art, culture, sports and technology.
The main body of the exhibition is a moon 10 meters in diameter, the largest such installation in the world. At the venue, the moon features clear imagery of the lunar surface provided by the Chinese Lunar Exploration Program at the National Astronomical Observatories.
The installation is a fusion of lunar imagery, moonlight and surround sound composition, created by BAFTA and Ivor Novello award-winning composer Dan Jones.