Combined defense against Trump's trade attack needed: China Daily editorial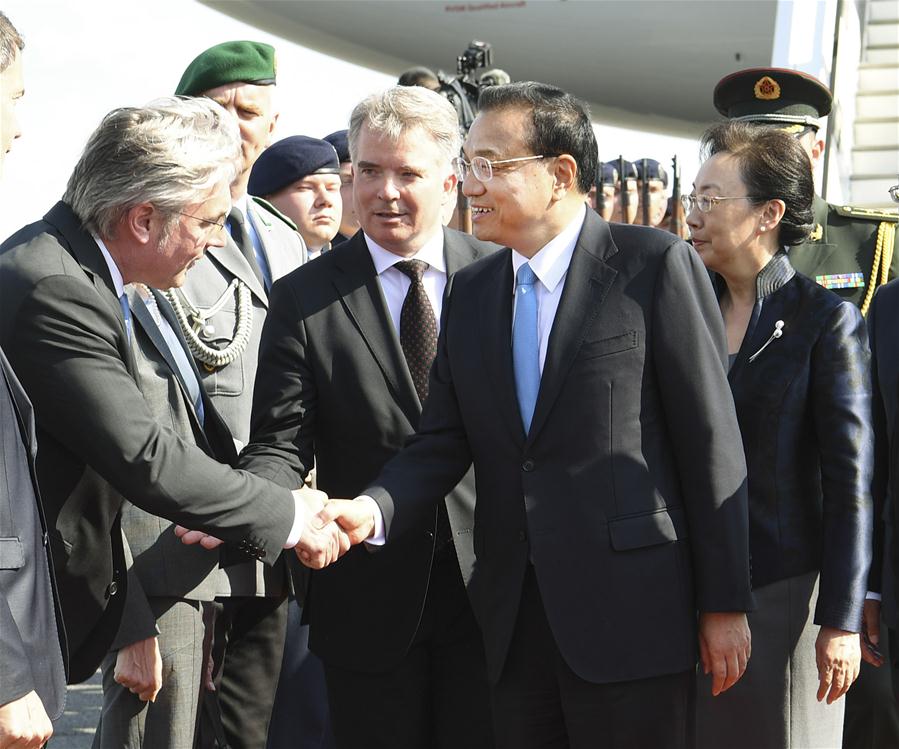 Premier Li Keqiang's three-day visit to Germany, which started on Sunday, comes against the backdrop of rising protectionism and unilateralism, as US President Donald Trump's go-it-alone policies have put the rule-based global trade system at risk.
That both China and Germany support free trade and advocate economic globalization should make them natural allies against the Trump administration's protectionist tendencies. And as the economic locomotives of Asia and Europe, respectively, China and Germany are duty bound to safeguard a fair and just international order.
To achieve that, Beijing and Berlin have to explore ways to tap their cooperation potential to offset any damage that may rise from the trade bullying of the United States and coordinate comprehensive cooperation for the future.
That their economies are highly complementary bodes well for win-win outcomes. For example, German car manufacturers, which have already taken up nearly 20 percent of the Chinese market, will continue to see their sales expand in the country as China lowers tariffs in a new round of market openings. While the technological edge that German companies enjoy will make them big beneficiaries of the "innovation cooperation" that President Xi Jinping urged during Chancellor Angela Merkel's visit to China in May.
However, one of the major hurdles in the way of smoother bilateral economic and trade ties and greater cooperation and coordination is that some in Germany have seen Chinese investment and takeovers in the country as acts of "industrial espionage" and tried to block them. This has led to Chinese enterprises falling far behind their German counterparts in terms of the scale and quality of their mutual investment. It is hoped that Li's pledge that China will respect intellectual property rights and protect commercial secrets will help dispel that suspicion.
And despite this hurdle, China-Germany cooperation has never been stronger. China is Germany's largest trading partner and Germany has remained China's largest trading partner in Europe for over four decades. The high rate of exchange of visits by top leaders — this is Li's fourth visit to Germany, and Merkel has visited China 11 times — underlines an exemplary relationship that is built on broad common interests and shared aspirations. Apart from trade, the two countries see eye to eye on issues ranging from the Iran nuclear deal to the climate change agreement.
That enables Beijing and Berlin to join hands and stand up together for a multilateral global system that is being challenged by Trump's "America first" strategy.
Today's Top News
Editor's picks
Most Viewed