Reform of domestic stock market will adhere to established plan, direction
China Daily | Updated: 2018-07-10 07:27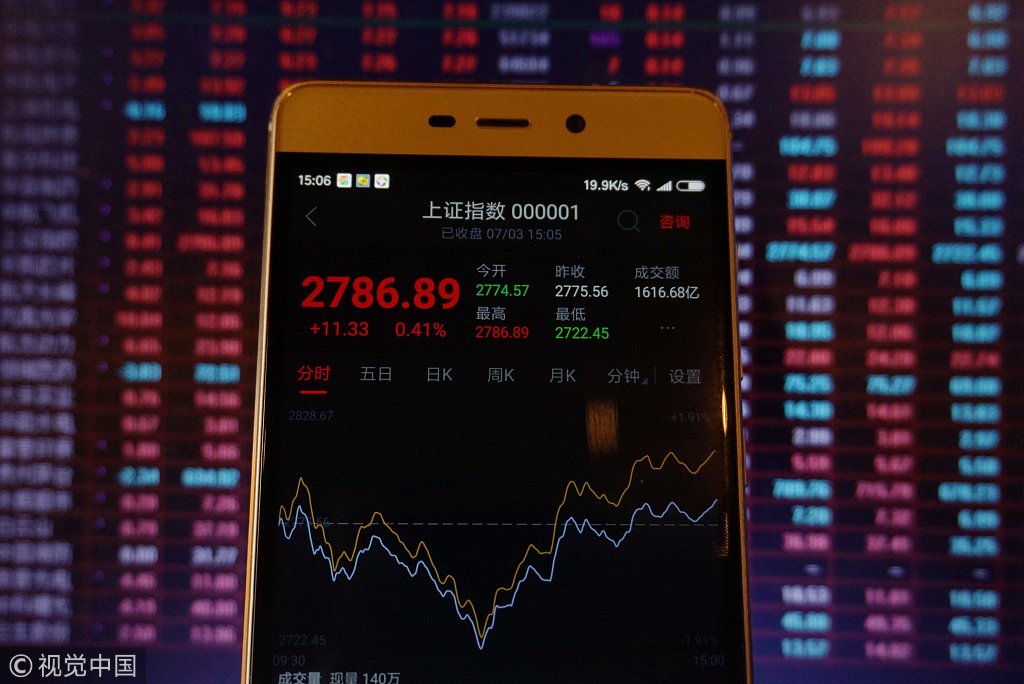 China Securities Regulatory Commission said on Sunday that it plans to allow foreigners to open accounts in China's A-share market. Economic Daily comments:
Allowing more foreigners to open A-share accounts shows the authorities' confidence in the high-quality development of China's stock market.
This is a major measure that will promote more diversified market trading resources, optimize the investor structure, and add more open institutional conditions for the construction of a strong capital market.
With more foreign investors participating in the A-share market, China will have more sources of capital and the structure of investors will become more rational. The planned move, when implemented, will mark an important step forward in the opening-up of China's capital market.
The timing is meaningful as it comes when the United States seems intent on waging a trade war against China, which has put pressure on the domestic stock market, with stock indexes falling and trading volume shrinking, reflecting investors excessive pessimism.
But this has gone too far with some being unhappy with the stock market decline doubting the results of the previous stock market reform and claiming that everything must be done again from the beginning. This is an overly emotional analysis.
In fact, China has strengthened its crackdown upon illegal speculative actions to clean up the market since March 2016, which has laid a solid foundation for the healthy development of its stock market.
The opening of the A-share account for foreigners working outside China and participating in equity incentives for foreigners and A-share listed companies working in China has released a positive signal that China's stock market has been further opened up in accordance with the established direction and the established plan for reform.
It can be expected that more measures will be launched one after another to further improve the system in terms of its operation, trading mechanism, information disclosure, supervision and law enforcement.