A social credit system the need of the hour
By Shi Xinzhong | China Daily | Updated: 2018-07-10 07:40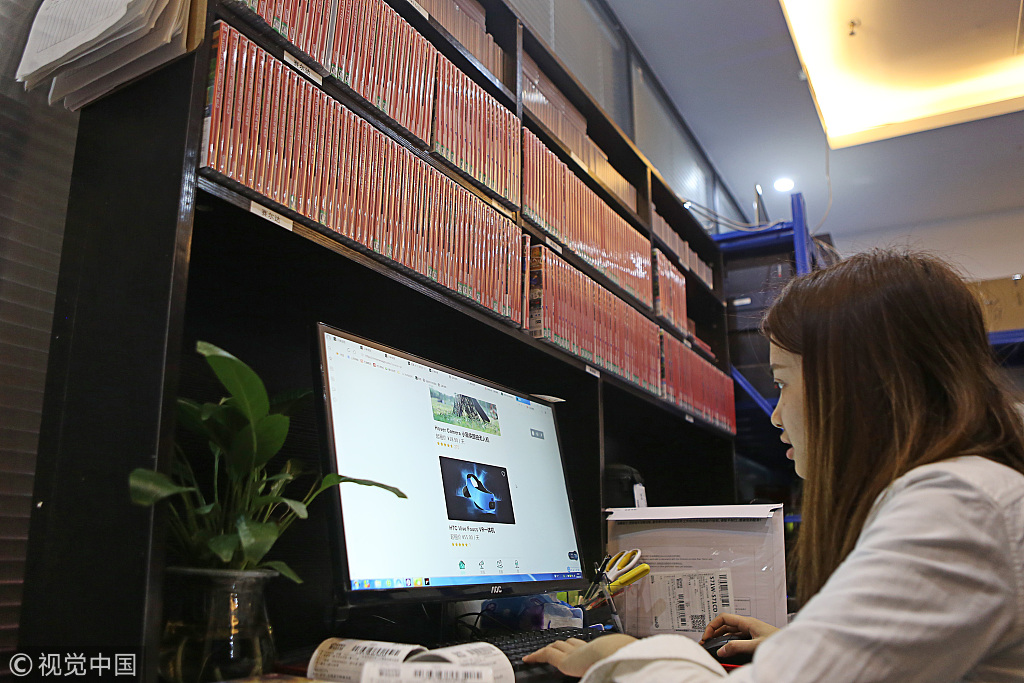 The "social credit system" exemplifies China's top-level design approach, which is coordinated by the Central Leading Group for Comprehensively Deepening Reforms. The State Council, China's Cabinet, has issued the "Planning Outline for the Construction of a Social Credit System (2014-20)", which says the social credit system will focus on four areas: honesty in government affairs, commercial integrity, societal integrity and judicial credibility.
Under market economy, businesses acquire the products and services they need through trade, with trust and cooperation among individuals and businesses being the basis of successful trading.
As such, an objective and accurate knowledge of the other party's credit score is necessary in order to reduce risks. And the lack of sufficient trust among market players makes it difficult to strike a business deal.
The higher the credit score or creditworthiness of an individual or enterprise the greater chance they will have to expand their influence and attract more clients. That's why credit bureaus and credit rating organizations-which assign credit scores to individuals, enterprises and even economies-have developed rapidly.
These bureaus and organizations collect the credit scores of the market players across nations and even global markets, and offer them to those who need them. If a market player's credit score is high, its credit record in the database of these bureaus and organizations, too, will be high, opening up more business avenues for it.
On the other hand, news about discredited individuals and enterprises will soon spread in the market and they will lose not only business, but also face restrictions on getting loans from banks and other financial institutions.
Credit bureaus and credit rating organizations have turned the national and global markets into an integrated business society. And since in many situations, economic punishments for the discredited market players could be more effective than law, the establishment of a foolproof social credit system can ensure a market economy's effective operation.
China has already become a market economy, but it still lacks sufficient legal guarantees to ensure market integrity. The existing laws and punishments seem relatively weak, because at times the cost of abiding by a law is higher than violating it.
And even though many laws stipulate creditors can claim their rights through the judicial channel, it is difficult for all creditors to safeguard their interests through litigation. In addition, China still lacks the necessary laws and regulations to ensure the social credit system operates effectively.
These problems have resulted in a lack of credibility in the past, which, to some extent, obstructed economic and social development. The need therefore is to establish a foolproof social credit system that will effectively restrict the activities of discredited individuals and businesses. In fact, the central government has already issued regulations such as the Regulations on the Administration of Credit Investigation, and Customs Interim Measures on Enterprise Credit Management, with local authorities issuing some other relevant regulations.
Since the 18th National Congress of the Communist Party of China in November 2012, the central leadership has made great efforts to establish a foolproof social credit system, with the Planning Outline for the Construction of a Social Credit System (2014-20) showing the direction of the overall framework of the social credit system.
But the central leadership should also expedite the construction of a government social credit system and improve judicial credibility. It should also warn individuals and enterprises that serious violation of social ethics is an offense even if they do not break existing laws and regulations.
Also, in the era of the internet and big data, we should not only make rules to protect market players' information rights, but also use information technology such as blockchain to solve the problems related to information sharing.
Moreover, regulations such as reasonable disclosure of credit information and punitive compensation should be issued, and existing laws and regulations improved to facilitate the establishment of a foolproof social credit system.
The author is director of Research Center for Credit Legislation and Credit Evaluation, Capital Normal University.