British artist records Beijing's sounds before they fall silent
By XIN WEN | China Daily | Updated: 2018-07-10 07:54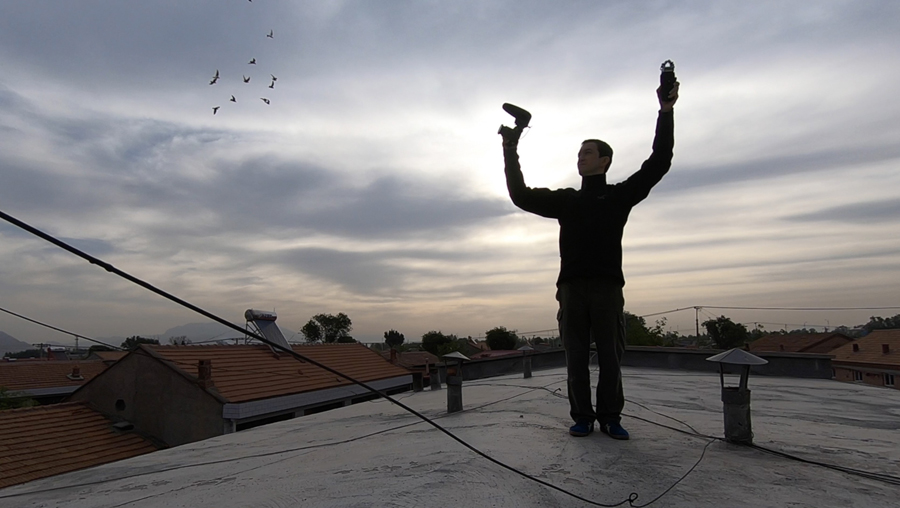 Many of Beijing's traditional alleys, or hutong, used to offer a plethora of sights, smells and sounds-including the distinctive din of man-made pigeon whistles, and hawkers selling snacks.
Yet as the capital has developed and technology marches on, the sounds emanating from these alleyways have gradually diminished as people tend to ignore goings-on a few feet from their gadgets, and heavy traffic and high-rises keep many confined to cars and office towers.
Colin Chinnery, 47, a British artist who has lived in Beijing since he was 8, is recording the sounds of the hutong to preserve the past, as he feels some may soon disappear forever.
He started recording sundry sounds of traditional Beijing culture in March last year.
"I didn't want to let the memories disappear," Chinnery said. "They still existed in people's minds and will be renewed when I release my recordings."
For Beijingers, many hutong sounds have been part of their collective memories since childhood. Chinnery plans to use his compilation to help people keep memories vivid and intact.
"The sounds are like personal histories," Chinnery said of the noises associated with hutong. "I'd like to have more people know that some sounds we are familiar with are easy to ignore, but they have their own unique places in real life."
Beijingers had been fond of raising pigeons since the Qing Dynasty (1644-1911). Flocks of pigeons can be seen darting and weaving in unison through Beijing's skies on any given day.
When they take to flight or jet past those at street level, a distinctive symphony of flapping, whirring and cooing creates a distinctive noise. Enthusiasts have looked to intensify this sound by attaching small, lightweight reed structures to pigeons' tail feathers.
Chinnery said he feels the pigeon whistle, which is listed as an intangible cultural heritage, is a unique Beijing sound that merits being recorded. However, it was not easy to get his project off the ground.