Canadian PM pledges commitment to Latvia's security
Xinhua | Updated: 2018-07-11 10:02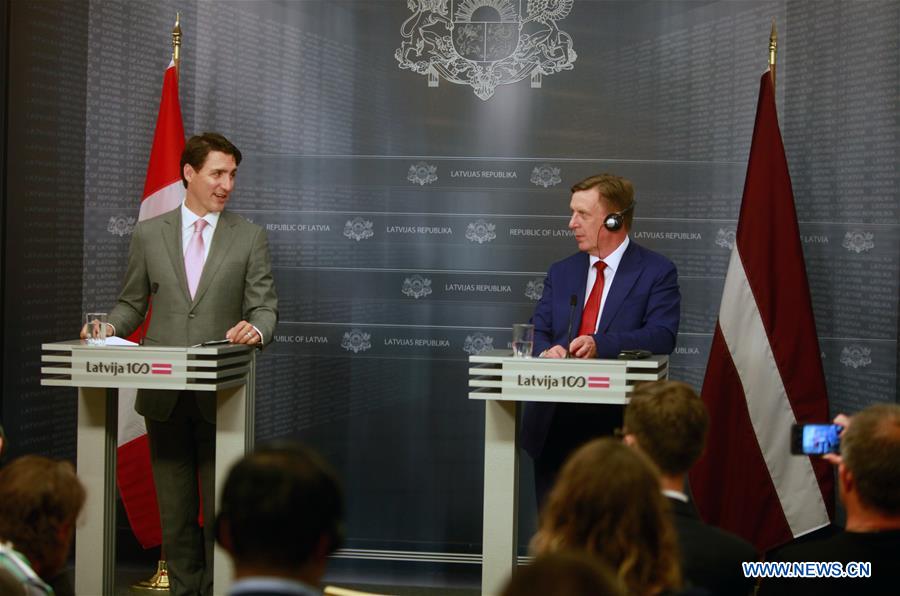 RIGA - Canadian Prime Minister Justin Trudeau pledged sustained commitment to Latvia's security during his visit to Riga on Tuesday, saying that Canada would extend its leadership of the NATO battalion stationed in the Baltic country for four more years.
"I am happy to announce today that Canada is extending our contribution... here in Latvia. I want to be clear: we are absolutely committed to the protection of our allies and global peace and security," Trudeau said at a news conference following his talks with Latvian Prime Minister Maris Kucinskis.
Initially, Canada assumed the leadership of the multinational NATO battalion in Latvia until 2019.
Trudeau informed that Canada would contribute CF-18 fighter aircraft to help guard Baltic airspace and would also provide assistance to Latvia in cyber-defense.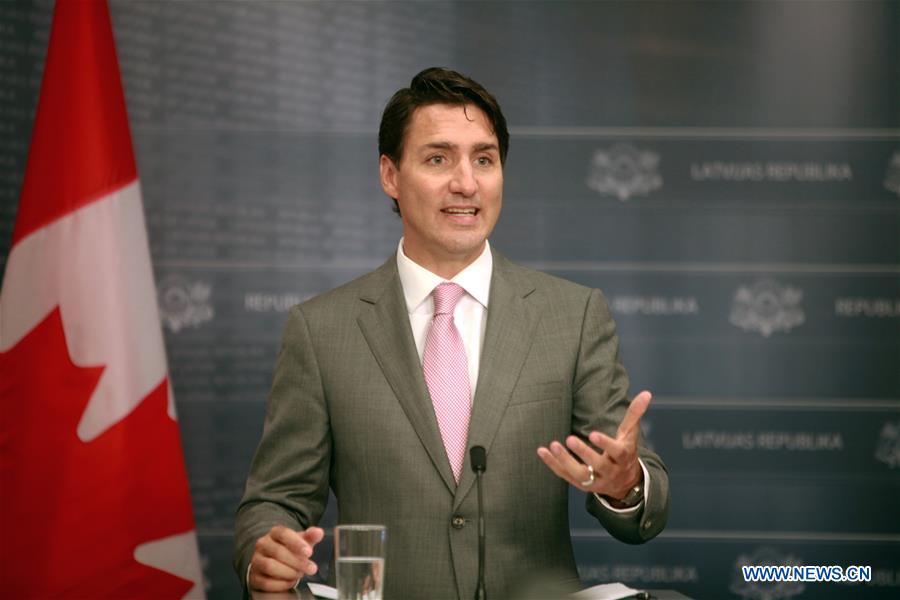 Thanking the Canadian prime minister for this decision, Kucinskis called it the "best gift on Latvia's centenary".
The meeting between Trudeau and Kucinskis focused on broader security issues and the upcoming NATO summit, which will take place in Brussels on July 11 and 12, as well as on economic cooperation between Latvia and Canada.
Kucinskis noted that further presence of NATO forces in the region would require decisions on naval and air force support.
Canada is the lead nation of a multinational NATO battle group that has been deployed in Latvia as a measure of deterrence and includes more than 1,000 soldiers from Albania, Canada, Italy, Poland, Slovakia, Spain, Slovakia and the Czech Republic.