56-year-old woman swims to record book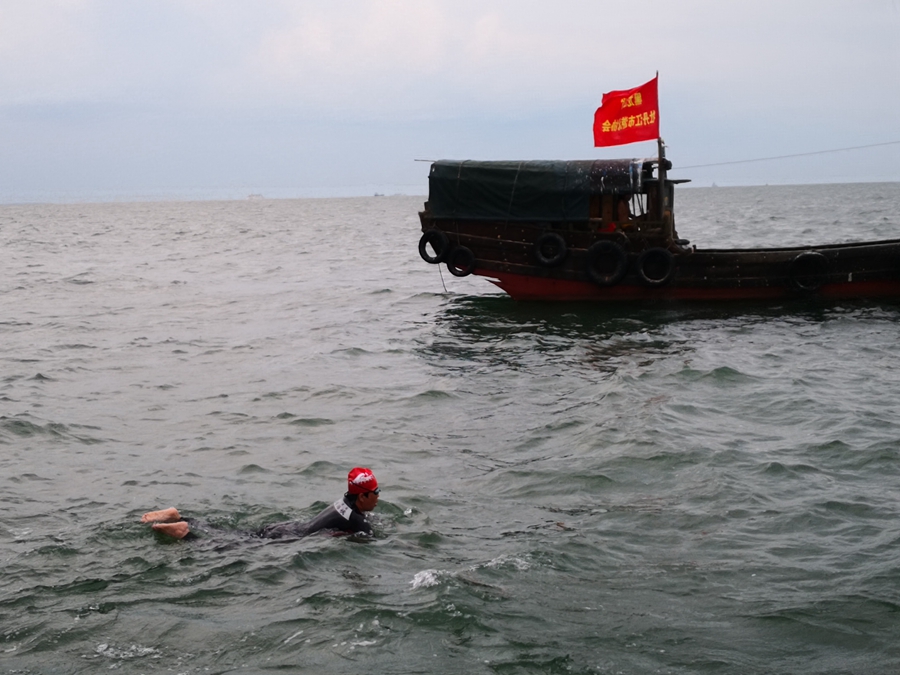 During the 57.7-kilometer trip, she only had some water and durian at the turning point.
"Thanks to the strict physical training in the past year, I could continue and finally achieved my goal," Yang said. "My next goal is to take part in a relay swim across the English Channel with five other women in 2020."