Serena Williams heads into semifinals with comeback victory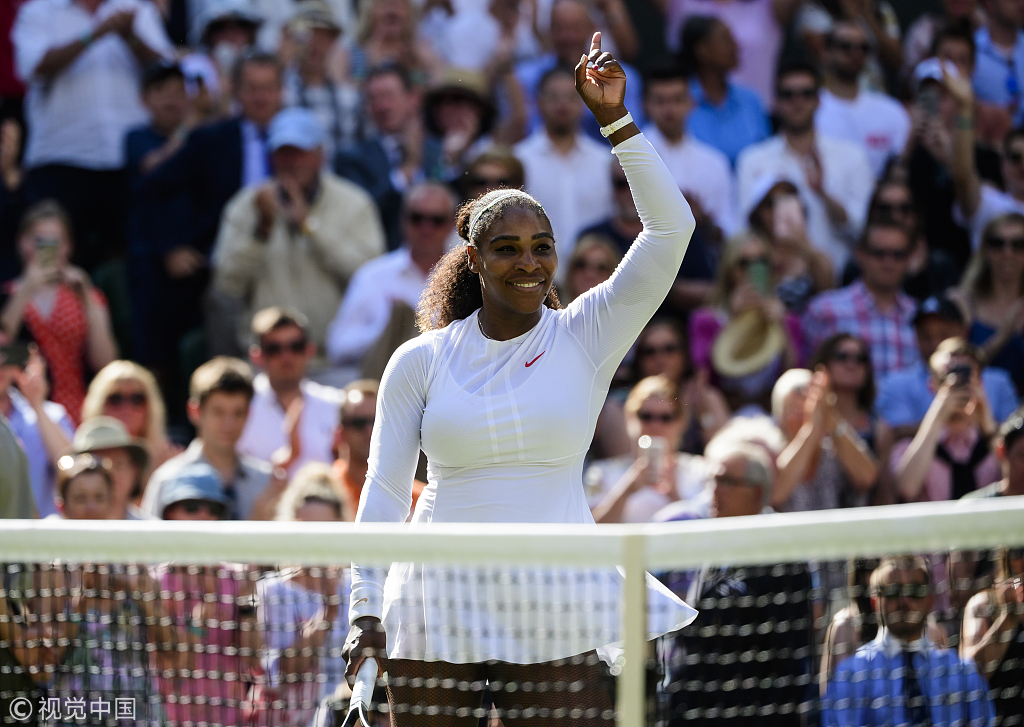 LONDON - Serena Williams is one step closer to her eighth Wimbledon trophy after she beat Camila Giorgi of Italy 3-6, 6-3, 6-4 in the quarterfinals.
"I never thought I was in danger of losing this match. Even when I was down in the first set, I thought, "Well, she's playing great, [but] I'm doing a lot of the right things." I never felt it was out of my hands. If there is one lesson I would teach my daughter it's never give in, always fight. It's really important in life, no matter what you're going through, to never quit," Williams said afterwards.
This is only her fourth tournament since giving birth to daughter Olympia in September 2017, and the 23-time Grand Slam winner pointed out how motherhood had changed her approach to tennis.
"It's different now obviously because I have the baby. Being a mom is totally different," she said. "I just want to be more of a role model for my daughter, for lots of people out there that just want to be inspired."
Williams will take on No.13 seed Julia Gorges of Germany, who also managed a comeback win against Kiki Bertens 3-6, 7-5, 6-1 to make her first appearance in the semifinals at the All England Club.