Ethics, IPR: Jinjiang's recipe for growth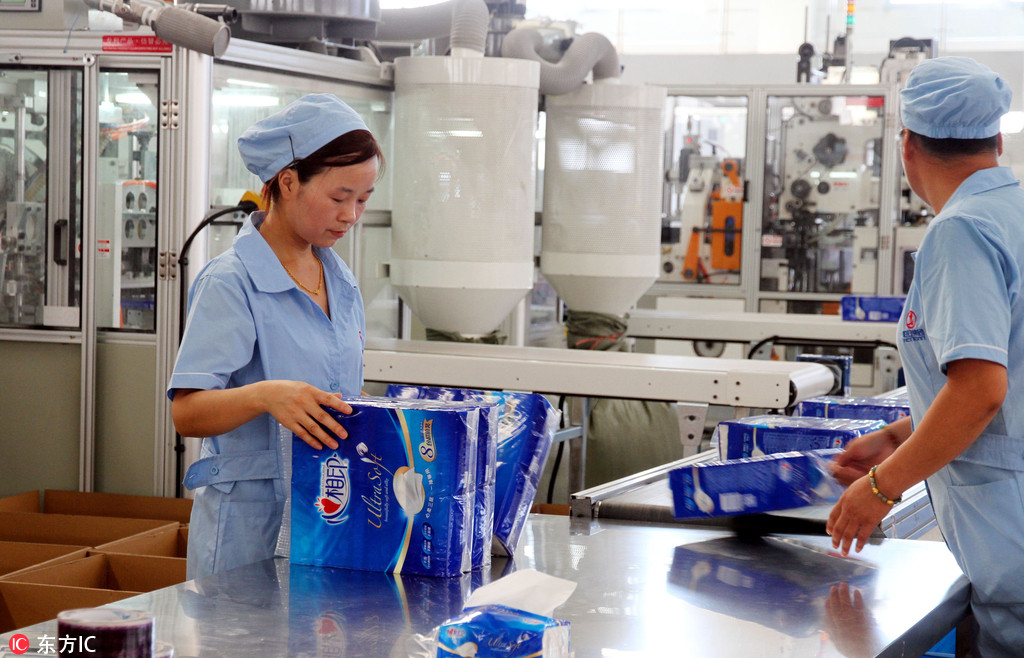 There is a rule in Hengan Group, the country's largest manufacturer of household tissue paper and sanitary products for women and babies: Never delay payments to suppliers and never lie about quality to consumers.
Xu Lianjie, 62, the group's chief executive and founder, told China Daily that sound business ethics and integrity have kept them ahead in the industry during the past three decades.
"Before I get loans from the bank, the first thing I consider is my capacity to pay back the loans," Xu said, adding they have had no overdue payments in their company's history.
Hengan, which grew from a simple manufacturing workshop to a listed company in Hong Kong, has implemented rules about paying suppliers in time. "If the contract requires payment in 90 days, we have to make the payment no later than that or we lose our credit and integrity," he said. "The only guarantee we have to keep our millions of loyal consumers is providing good quality products consistently with no false advertising."