Bordering on high adventure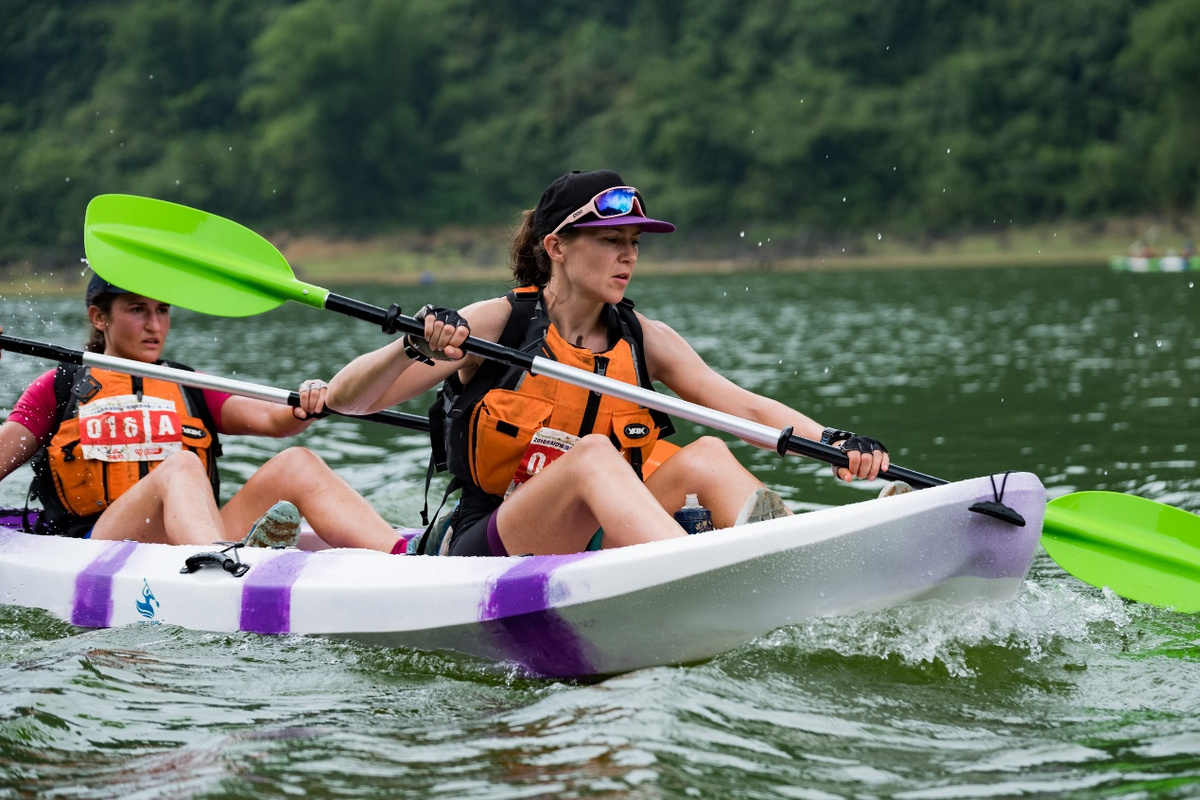 Featuring rugged terrain and exotic scenery, a cross-border outdoor race has put a remote region of southwest China on the map.
Traversing forests and mountain streams, outdoor enthusiasts competing in the Raid International Adventure Race over the weekend were treated to a pristine countryside course along the China-Vietnam border in southwestern Guangxi Zhuang autonomous region's Longzhou county.
The challenging two-day, 62-km race, which includes mountain biking, canoeing and cross-country running, attracted 400 participants from more than 10 countries and regions to test their strength and endurance in men's and women's pairs and mixed doubles.
Winding back and forth across the international border, the unique course impressed participants.
"It makes this race special among all the other outdoor events," said Liu Jian, who teamed with Chi Lingjie to win the mixed doubles.
Local duo Huang Yinyuan and Ye Zhaoyang finished first in the men's pairs, while the transnational team of France's Olivia Ghisoni and Moldova's Olya Kramarenko won the women's discipline.
After setting off from the Vietnamese side of the border, competitors cycled 5 km before crossing into China for the timed cycling section.
A 4-km canoe race took over in the Zuojiang Scenic Area to conclude Saturday's action before the adventure continued with the final 25-km cross-country run through primeval forests on Sunday.
As a diehard fan of outdoor sports, Liu, a physical education teacher from Zunyi Medical University in Guizhou province, praised the organizers for making the grueling race less unbearable.
"To compete in three sports across the border in two countries, you have the chance to enjoy a little bit of the differences in natural landscape and culture, which made the tough race fun enough to finish," said Liu.
As China pushes sport-related business as a new economic pillar, local governments and sports associations have been enthusiastic in promoting tourism and cultural attractions by organizing outdoor events to boost consumption in accommodation, equipment and services.
According to an industry plan issued by the General Administration of Sport of China in November 2016, the country will build five national outdoor sports centers, 50 mountain trails with logistical facilities and 1,000 clubs for open-water sports such as canoeing and sailing by 2020.
The combined gross value of production and consumption in these sports, including spending on venues, equipment and training, is expected to reach 700 billion yuan ($105 billion) by 2020, the administration forecast.
The municipal government of Chongzuo, to which the county is affiliated, expects to use the race as a catalyst for cultural and tourism exchanges with neighboring areas in Vietnam.
"Sport has natural advantages in building solid bonds between nations," said Wang Yongchao, deputy mayor of Chongzuo.
"This race has set an example and we will build upon the legacy to make sport a more prominent local feature in this region."