Tesla invests in major facility
By Wang Ying and He Wei in Shanghai | China Daily | Updated: 2018-07-12 09:03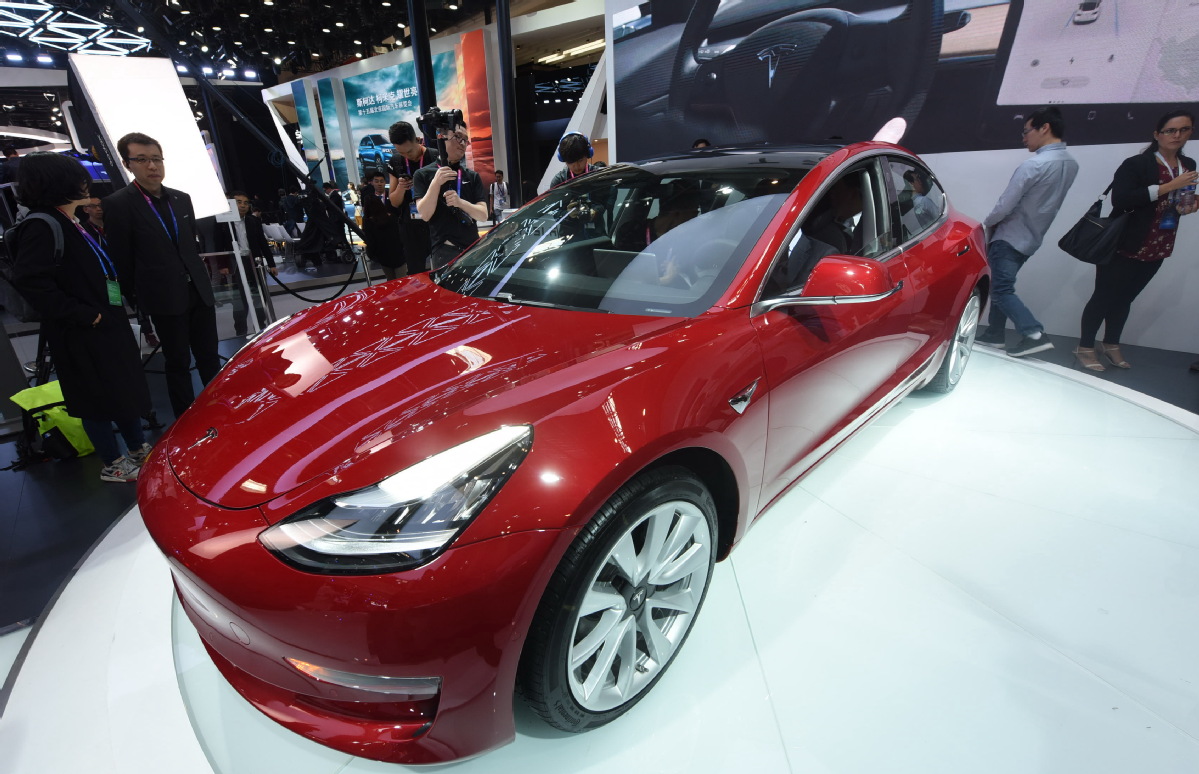 After electric vehicle maker Tesla Inc announced its first factory outside the United States in Shanghai on Tuesday, it became China's first wholly foreign-owned automaker, and the project is the largest ever foreign manufacturing investment in Shanghai.
The Gigafactory, with a projected annual capacity of 500,000 vehicles, comes after China ended restrictions in April requiring foreign automakers to work through local partners.
"The National Development and Reform Commission announced earlier this year that China will scrap foreign investment limits for carmakers that manufacture fully electric and plug-in hybrid vehicles, so the establishment of Tesla's factory is understandable as it is encouraged by the government," said Aaron Guo, associate director of research at Mintel.
According to Guo, after growing to become the world's largest new energy car market since 2016, China's demand for clean energy vehicles has been escalating. Annual sales of new energy cars are expected to reach 838,000 vehicles this year, and exceed 1 million vehicles in 2019.
According to the agreement signed by Tesla and the Shanghai municipal government, Tesla will set up a subsidiary combining research and development, manufacturing, sales, and an electronic vehicle innovation center for R&D.
Tesla Chairman Elon Musk and Shanghai Mayor Ying Yong attended the agreement signing ceremony on Tuesday.
Such planning is in line with Shanghai's goal of developing high-end manufacturing and becoming a world-class automotive industrial center, analysts said.
"Shanghai has risen to become the world's top city in terms of new energy car application," said Zhu Ming, deputy chief of the Shanghai Municipal Bureau of Quality and Technical Supervision.
The announcement of the factory was also on the same date that Shanghai rolled out the details of a 100 policies on further opening-up, which encourage foreign investment in advanced manufacturing, including foreign-funded new energy automotive projects.
"Tesla's entry to China is an indication of deepened opening-up in the automobile industry and beyond," said Cang Xuejun, vice-president of Shanghai Motor Vehicle Inspection Certification and Technology Innovation Center.