Periodic table of style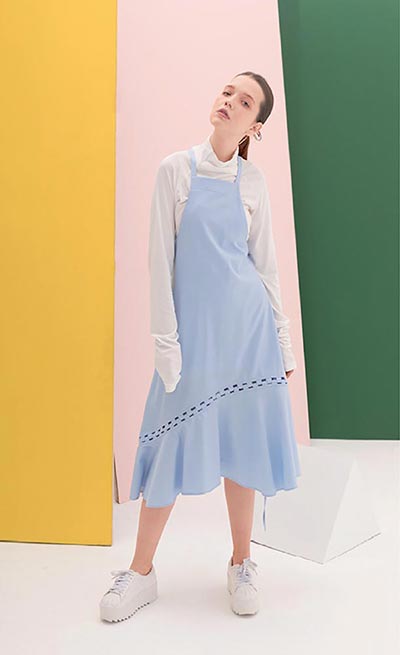 Who do you design for?
I design for women who are grown up, but who haven't grown old. The clothes are playful, but not immature. The Jn:Dn girl stands out, but doesn't stick out.
So far, Jn:Dn has launched three collections. How did you come up with the initial lookbooks?
17FW was inspired by the static on old-school TV sets, when our favourite show would be suddenly interrupted by rows of colourful rectangles. To capture this contrast, we painted large canvases and set them in front of a busy industrial landscape. 18SS [pictured here] was photographed by Xiaoyang Jin, a friend of mine that I met years ago in New York. We'd worked together several times before, so I trusted him with the creative execution of the photo shoot after discussing the general direction – something playful but clean.
What's one important lesson you learned at Parsons?
Be yourself.