Li lauds Serena for mother of all comebacks
Family-focused Chinese legend says new mom Williams working wonders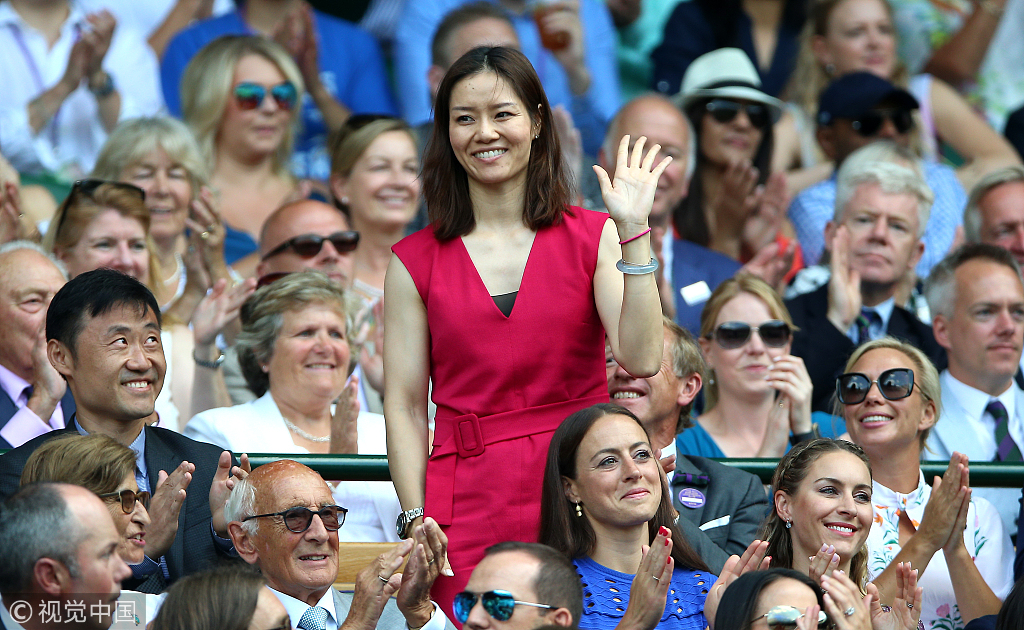 LONDON - Retired Chinese star Li Na said she was stunned by Serena Williams' impressive comeback from giving birth and said her old rival has a golden chance to reclaim the Wimbledon crown.
Just like Williams, Li is a 36-year-old mother, but Asia's greatest player quit the tour four years ago and now concentrates on raising her young family.
The 2011 French Open and 2014 Australian Open champion is not tempted to make a comeback of her own as she watches Williams compete at Wimbledon for the first time since winning her seventh singles title at the All England Club in 2016.
"How fit she looks, especially after having a baby! I think she has a very big chance to win the trophy again," said former world No 2 Li.
"I'm surprised she's playing so well. It's very tough, especially for women, to find the balance between your children and tennis.
"After four years, I'm still not trying to come back. Especially for women, the body changes a lot. And you have at least four or five months where you can't sleep for the whole night. When the baby cries or moves, the woman always wakes up the very next second, so it's very tough."
Williams is playing only her fourth tournament since taking over a year out, and though she is ranked 181st in the world, the American is seeded 25th at Wimbledon.
She faces German 13th seed Julia Goerges in Thursday's semifinals-the first time she has faced another seed in this year's tournament after all the top 10 tumbled out early.
Born winners
Few female players have succeeded at Grand Slam level after becoming moms.
Belgium's Kim Clijsters returned to win the 2009 US Open, while Australians Margaret Court and Evonne Goolagong Cawley won majors after giving birth in an era when the physical demands of the sport were less intense.
Li said she is happy to trade tour life for domestic bliss.
"I live in Beijing. My life is much more relaxed, not like an athlete where you have to put pressure on yourself every second.
"Now I'm just relaxed. I take care of the family and my husband helps a lot, so that makes it much easier for me," she said.
"I like cooking, but I don't like cleaning. We have a nanny who does that. I don't really miss the tour but I miss the fighting competition."
Li is playing with Japan's Ai Sugiyama in the ladies' invitation doubles at Wimbledon.
"I've taken my whole family to London to look around the city because it is their first time here," she said.