Henan hosts intl korfball competition for first time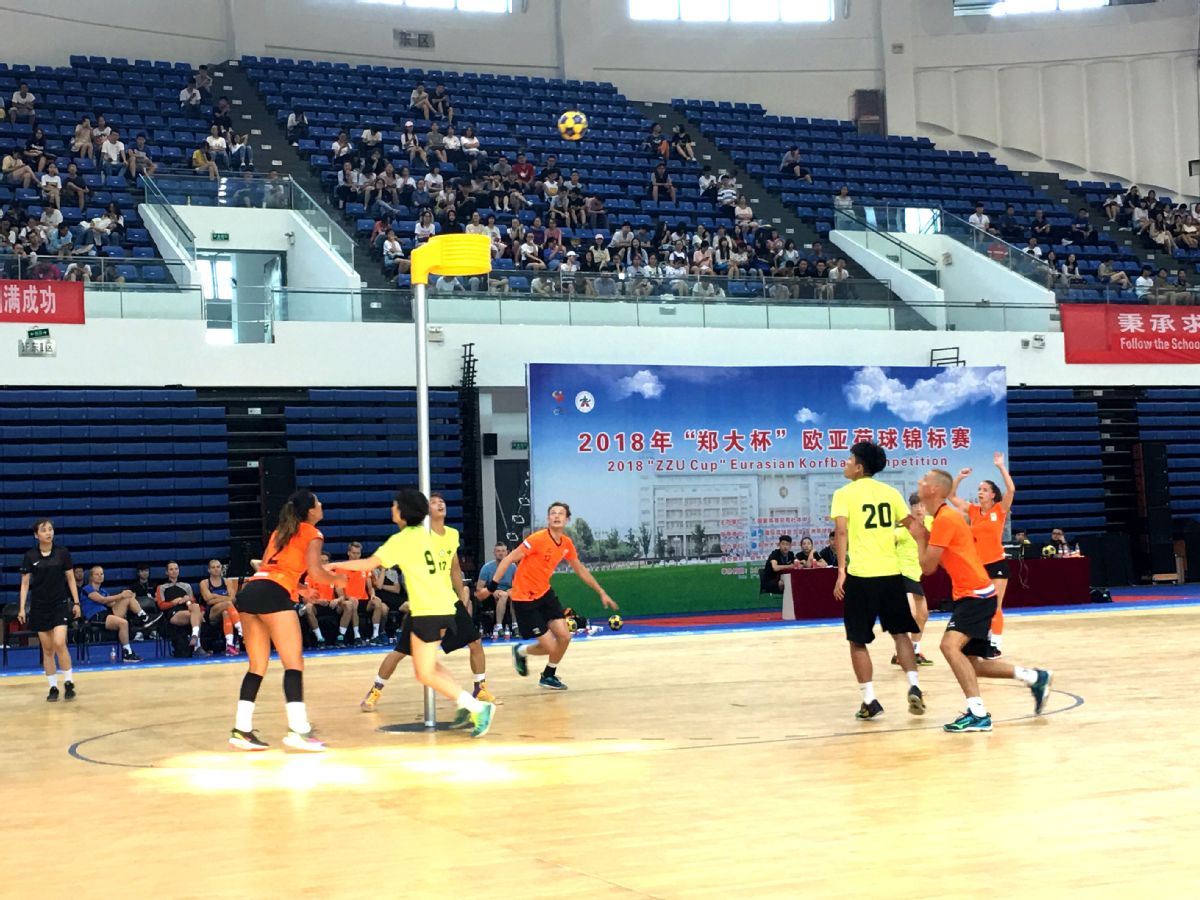 The 2018 "ZZU" Eurasian Korfball Competition kicked off at Zhengzhou University, Central China's Henan province, on Thursday afternoon, marking the first time the province has held an international korfball competition.
The competition was approved by the International Korfball Federation, and was jointly hosted by the Chinese Leisure Sport Administration Center and Zhengzhou University, creating a good platform for Chinese students to learn more about korfball, said Ma Xiangcheng, chief coach for the China national korfball team.
The opening competition of the elite korfball players pitted the Netherlands team against the Chinese Taipei team, attracting hundreds of professional and amateur athletes.
In addition, the Chinese Hong Kong team and Chinese national team are also part of the korfball competition, which will last for four days, from June 21 to 24.